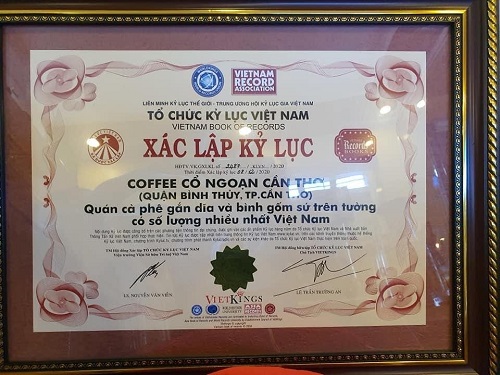 Record certificate for Co Ngoan coffee shop.
Co Ngoan Coffee Shop, located on Xuan Hong Street, Long Tuyen ward, Binh Thuy district (about 500m from the Children's Hospital of Can Tho city), started its business in July 2020. What's special about this coffee shop is its space for displaying thousands of ancient and valuable artifacts, mainly made of ceramic and copper materials. The owner of the shop, Mr. Pham Van Hai, meticulously arranged and decorated these artifacts of Vietnamese pottery by hanging them on the wall to create a harmonious layout. Notably, the wall is decorated by Mr. Hai with more than 3,000 ceramic plates, attracting a lot of visitors to contemplate and take pictures.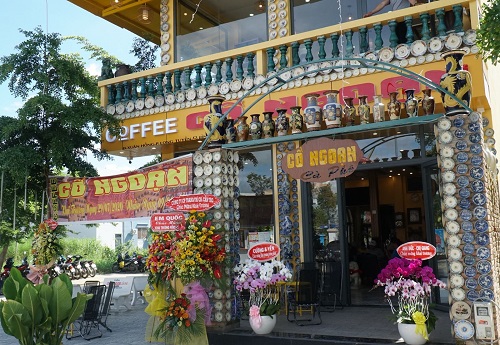 The entrance is decorated with ceramic flower pots.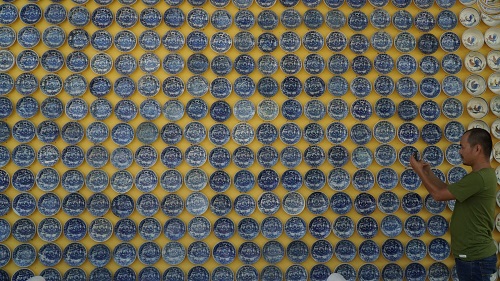 The highlight is the walls covered with thousands of terracotta plates.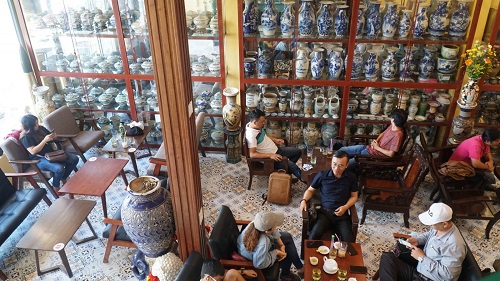 The impressive decoration inside the coffee shop.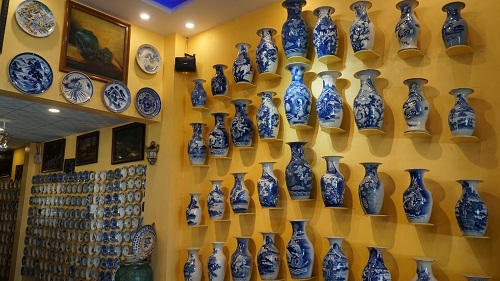 Decorative ceramic pots and dishes in Co Ngoan coffee shop.
Source: tourismcantho.vn - Translated by Hoang Dat