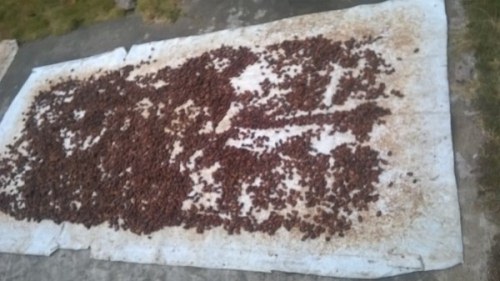 Cocoa beans
The 1.2-hectare-wide cocoa garden of Mr. Lam The Cuong (Muoi Cuong, 67) is just about 6km far from the center of Can Tho City. This cocoa garden in My Ai hamlet, My Khanh commune, Phong Dien district, Can Tho City was cultivated from around 1960s, when his father was given some cocoa seeds. Since then, his family has kept planting and propagating this kind of tree. Later, some farmers cut those trees down because they thought that cocoa trees had low value, though Mr. Muoi's family still retains them.

Initially, the cocoa were only used to grind, make beverage. "Studied from books and newspapers, I found out some uses of cocoa beans and started learning how to process products as chocolate, cocoa powder which can be stored for a long time..." Mr. Muoi Cuong said.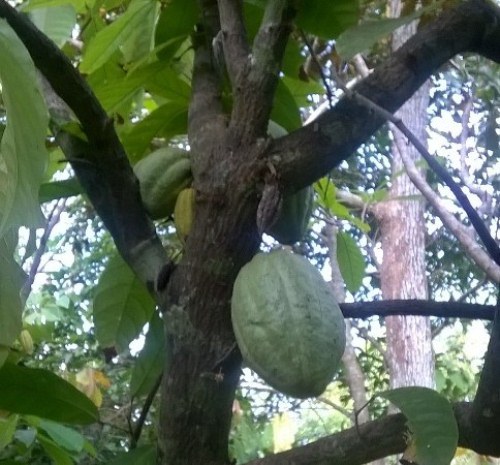 The cocoa tree blooms and bears fruit the whole year round
Around 1980s, a number of central ministries and agencies heard and came to visit this cocoa garden, then encouraged Mr. Muoi to launch the products to the market. "Beans are processed into cocoa powder, chocolate, cocoa pulp is used to brew cocoa wine. The shells are then reused as fertilizer. We do not waste anything of the cocoa pod", Mr. Muoi claimed.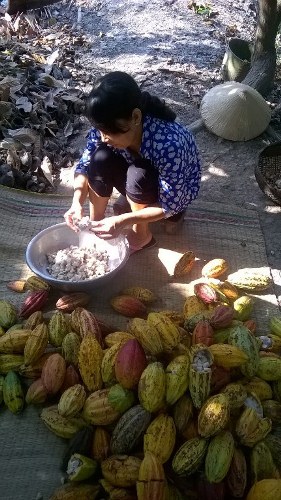 With the advice and support of specialists from Nong Lam University- Ho Chi Minh City, he has brewed cocoa wine successfully from cocoa pulp (expertal part of the cocoa beans). This kind of wine is very tasty and appetizing to many people. He says, many foreign tourists love to drink this wine, because according to them, there is no other places have this kind of wine.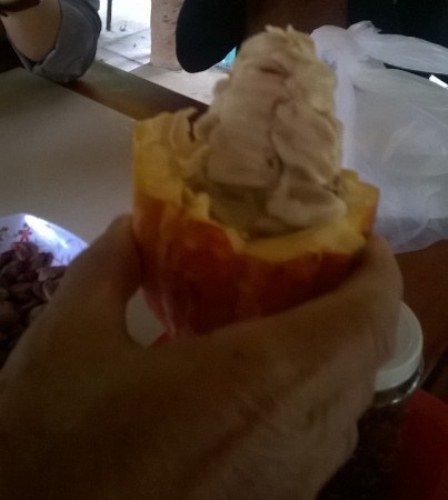 Currently, there are about 2,000 trees in the garden, the annual grain yield is around 3 tons. In addition to process cocoa beans into chocolate, cocoa powder ... Mr. Muoi also dries the beans to store. Every day, he surfs the internet to refer to the world market prices. When having appropriate price, he contacts companies such as Cargill to sell out.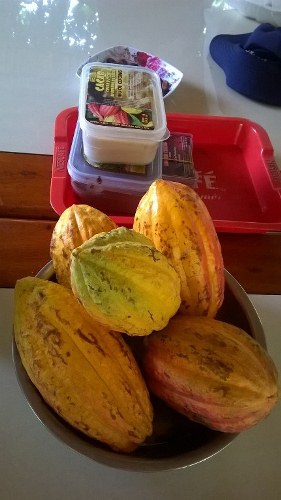 Mr. Muoi also purchases cocoa beans for local farmers in the region with the current price of about VND5,000 / kg.
Every year, the cocoa garden brings him about 300 million of income. "This is relatively high compared to the income of farmers of this region," said Mr. Muoi. Recently, he has also opened sightseeing tours for tourists to visit his garden, learn how to process cocoa, opened 2 homestay rooms and sold cocoa products right at the garden.
"Every month I welcome over 100 foreign guests to visit, and about a dozen of people living in homestay. We are enthusiastic, and consider guests as family's members so they are really enjoyed," he said.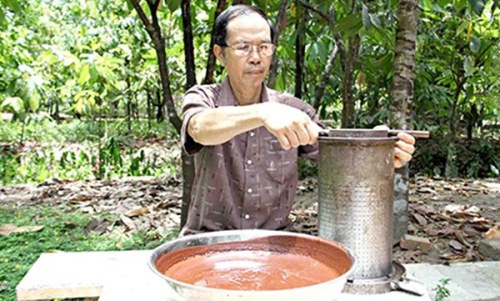 Mr. Muoi Cuong is processed cocoa
Mr. Muoi Cuong is also very good at foreign languages (English, French) and proficient in using computer. According to him, it has helped him to refer to a lot of foreign resources on planting, cultivating cocoa tree techniques.
Source: motthegioi.vn - Translated by Ngoc Diep