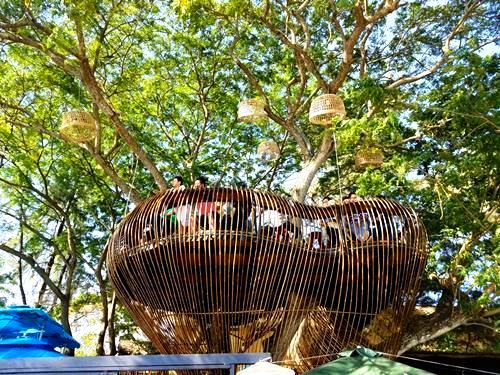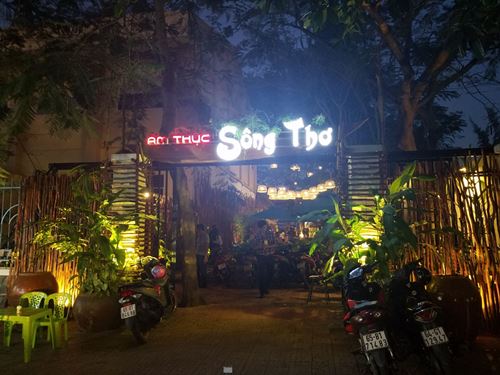 The facade of Am Thuc Song Tho
The Café has a large outdoor patio and a unique design, creating a fad among young people, so there is often no table available in the evenings or at weekends.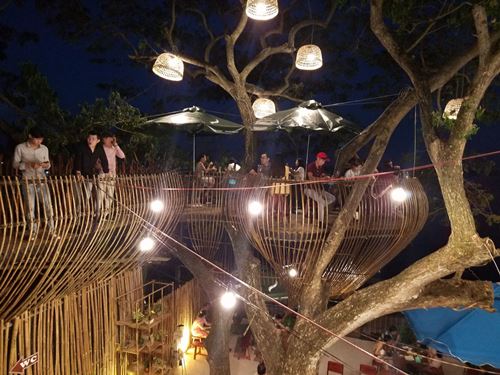 The stairs as well as the floors of the Café, made of plank boards with iron fastening and surrounded by bamboo, cork, Melaleuca timber, have not only created a unique architectural style but also protected customers when sitting on a high position. Many decorative items in the shop are deeply imbued with the cultural characteristics of the Mekong Delta.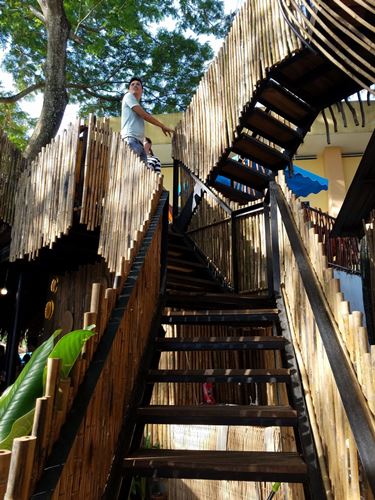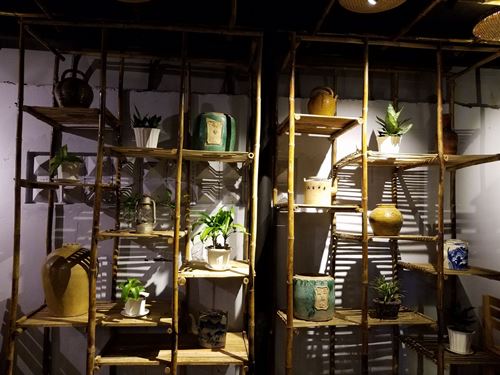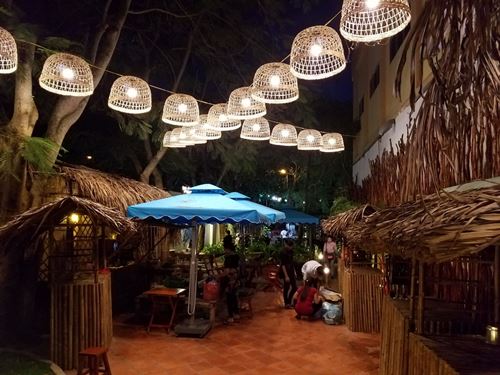 Coming to the Café, besides the drinks, customers can enjoy some folk cakes. Particularly, the shop becomes more sparkling and fanciful at night with lights and decorative items.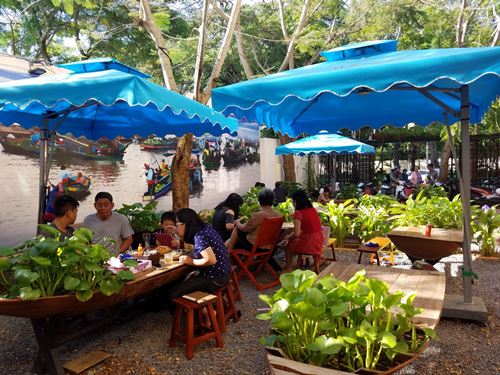 Come to the shop regardless of the night or day, visitors can behold the immensity of Hau River.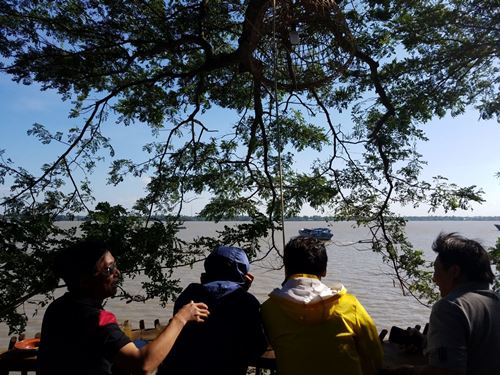 Currently, this Café is becoming the hottest new café fad in the online community, especially among the young people. As for Can Tho people, they want to come to the shop to enjoy the fresh air and the cool breeze as well as watching the peaceful Hau River.
Source: Can Tho Newspaper - Translated by Hoang Dat