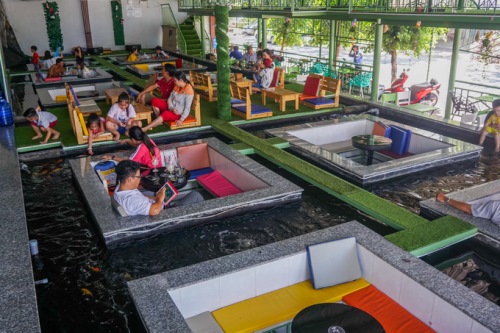 The cafe is located in 586 residential area, Phu Thu Ward, Cai Rang District, Can Tho City. The coffee shop has a total area of nearly 400 square meters and is mostly covered with water.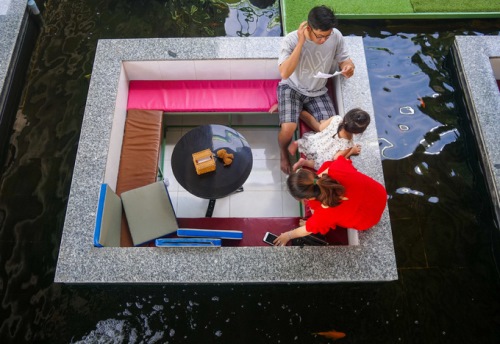 With a depth of 70 cm, the coffee shop's owner built 10 small square spaces in order to set tables and chairs for guests to relax in.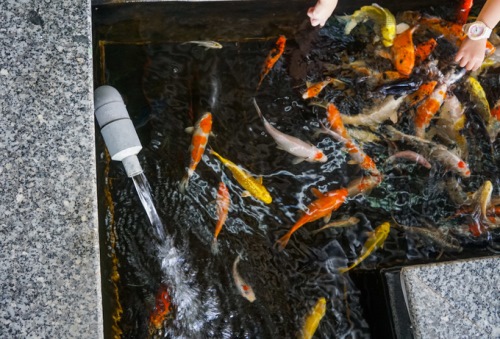 "I invested more than one billion VND to build this café. The water is changed frequently and there is always an aquarium filter for fish so as not to suffer from lack of oxygen," said Trinh (the café owner).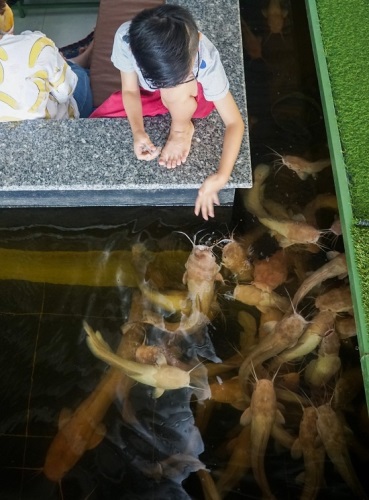 Besides the colorful koi fish, nearly 300 pink catfish make many guests enjoy. This catfish species is imported in Ca Mau for 200,000 VND per kilogram. Each pink catfish weighs an average of 1-3 kg and is able to live well in many environments.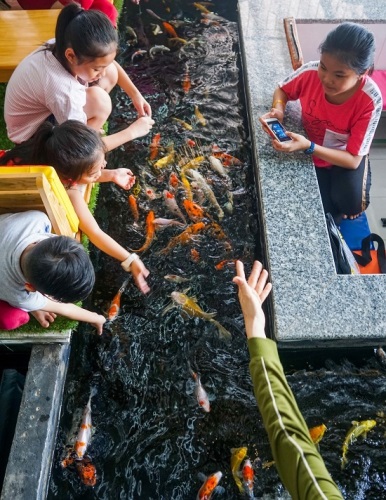 Fish food can also be purchased by customers through the coffee shop. "At the end of every week, I take my kid to the coffee shop. He loves to feed fish and play with water. The feeling of sitting with water surrounding while drinking coffee is quite interesting," said Dan Thanh.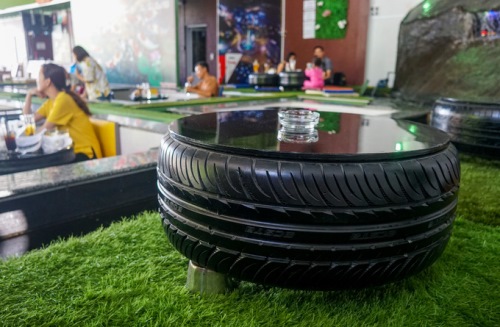 Some tables in the coffee shop are made from recycled car tires.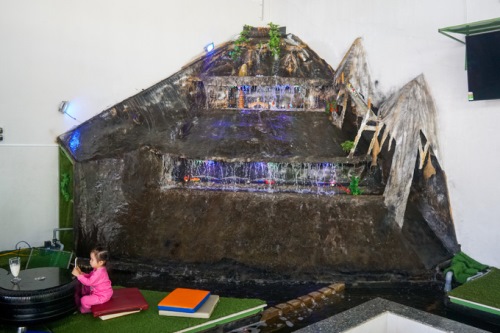 In another spot, the shop owner designs an artificial waterfall.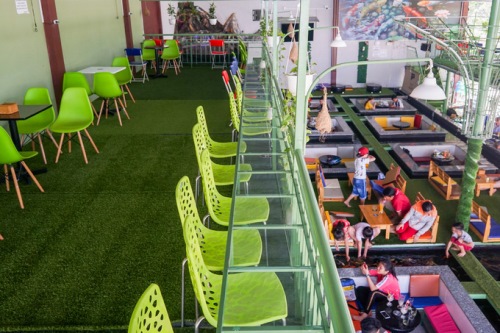 The mezzanine features a green carpet on either side of the aquarium where guests can drink coffee and watch the fish below. During the evenings, the coffee shop sparkles with an array of colorful lights.
Source: VnExpress - Translated by Hoang Dat