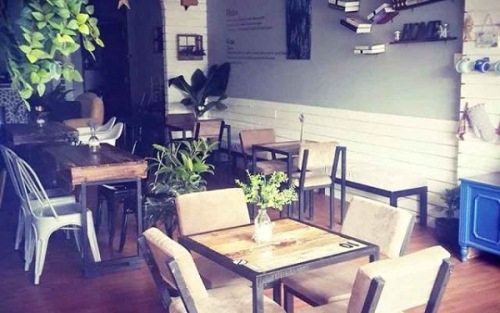 A cozy corner at the café.
Here are the cafes you should stop by if you are going to change into new style cafés. Moreover, under the dim candle lights, melodious music, you and your lover or friends can share your daily interesting stories; it creates the feelings of inspiration and fascination.
Maison de Mia
Maison de Mia is located in Tham Tuong canal embankments on Mau Than Street. It is decorated with a simple and French romantic style. Its main color is yellow, a color which is extensively used in the French architectures. The yellow paint of its outside walls makes it special compared to other walls.
The space inside the shop is small, neat, and cozy with its simple decoration which is harmony with other colorful furniture. The wall is painted white to create larger space. The decorated items are book-shelves, small vases of flowers, cups, lamps. Its walls with simple messages become its focus and create its special feature.
Mia milk tea, Chiller tea, pink guava tea, and other kinds of juice… are its special drinks. This café usually plays romance songs which are heart-touched and appropriate for young people and young couples who are interested in romance, quietness with its simple and youthful style.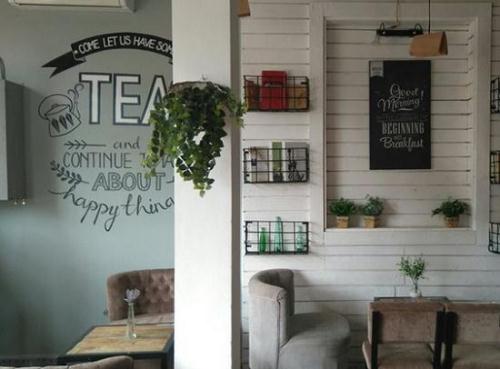 Each corner in the café has its different styles which are appropriate for young people who are interested in taking photos.
Address: Mau Than Street, Ninh Kieu district, Can Tho City.
Hands Cafe
If you are of those who pay attention to space at a café, Hands Cafe will satisfy you with the use of wood, iron, and small stairways which all make a new and special space. Small pillows are at each table for you and beautiful photos in glass frames on the walls. Also, you can find birds' cages hung along the aisles or on the ceilings. These features leave unforgettable memories in the young's mind when they come to handscafe. It is also a favorite place for customers to take photos. The iron bars are used to make frames which look solid. That wood used to make chairs and tables to decorate the café looks very luxurious and comfortable.
Since it is decorated in the European style, its drinks have the typical European tastes. This café uses flavors and materials imported from France and America such as syrup flavors used for soda like Italian soda, especially Soda Blue Ocean.


A corner of the café's mezzanine floor, decorated with a simple but cozy style.
Besides, this café also makes some special drinks such as grinded ice coffee, grinded ice green tea. The special drinks can be drinks made with grinded ice, fruit jam with grinded ice… The price of these drinks looks affordable for different kinds of customers, from 16.000 dongs (for coffee) to 35.000 dongs.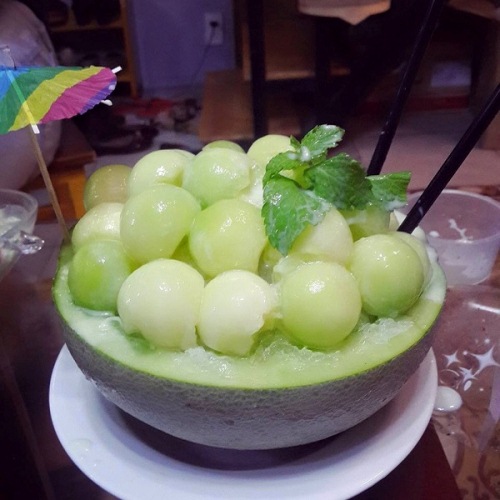 Food and drinks here are highly appreciated by young people thanks to its eye-catching style
Address: Xo Viet Nghe Tinh, Ninh Kieu district, Can Tho City.
Roma milk tea
This café owns the Italian Renaissance architecture style. When entering this café you will be surprised as you are entering the palace. The display of statues and paintings of the Renaissance style create a space which looks ancient, mysterious, very subtle and classy. Dark yellow romantic lights embrace laminated walls like the gate in the previous decade.
The café is often crowded in the evening. With the gentle and melodic music background, customers sit and drink like flying into an abysmal space and they can be easy to forget about passing time. Particularly the morning is usually a quiet time when young people choose to study or have group meetings. The prices range from 25,000 to 55,000 dongs. Roma sweet milk tea is something you should try if you have an opportunity to visit this place.

Fanciful space at Roma.
Address: Le Lai Street, Ninh Kieu District, Can Tho City.
Source: emdep.vn - Translated by Phuong Quyen