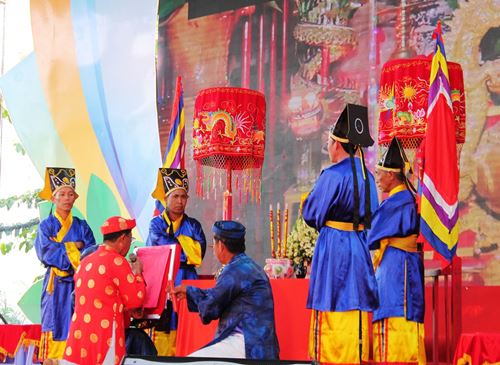 At the beginning of the festival, there is a heaven-and-earth worshipping ritual to thank the gods for the favorable weather, bumper crops made by the elders at Tan Loc Dong communal hose.
This year's festival takes place in 3 days: from June, 7th to June, 9th, 2019 (lunar 5th - 7th May) with the theme "Sa Chau sweet fruits season".
Thot Not district leader beats a drum to kick off the festival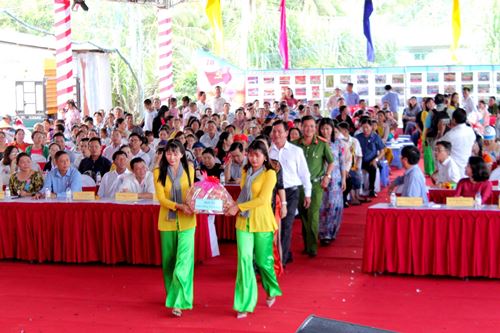 Representatives of wards present their offerings to worship Heaven and Earth and thank the gods.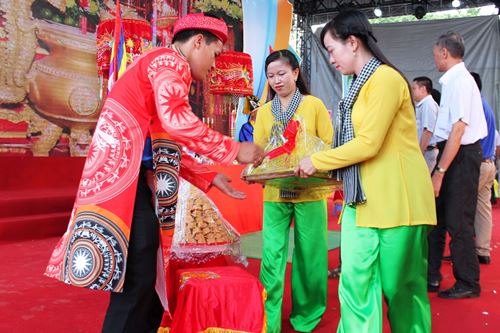 Receive the offerings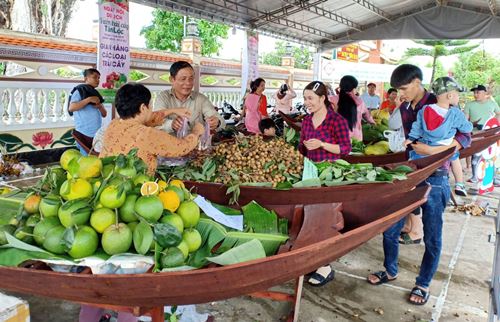 This festival is an opportunity for Tan Loc garden owners to introduce their unique native fruits to tourists from near and far.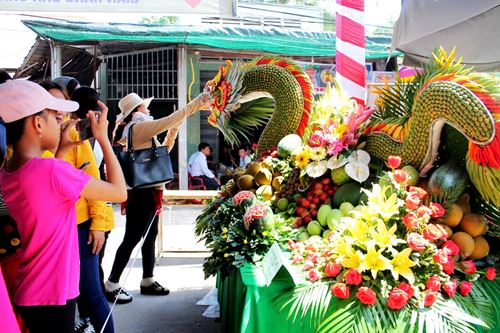 The contest "Decorating and shaping fruits" is the highlight of the festival that attracts a large number of visitors.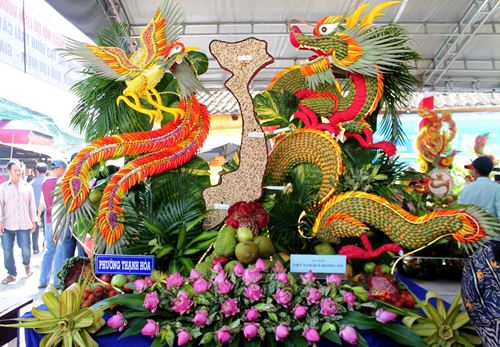 The fruit tray of Thanh Hoa ward is shaped into a Vietnam map image and a pair of dragon and phoenix.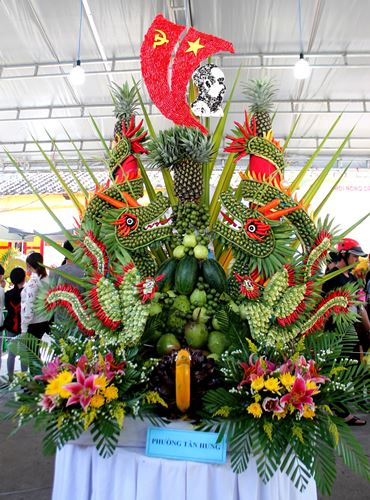 The fruit tray of Tan Hung ward honors the Party flag, the National flag and President Ho Chi Minh.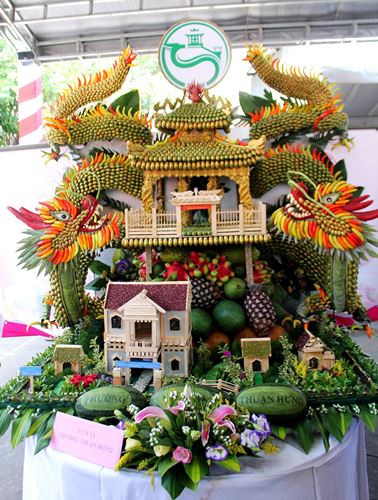 The fruit tray of Thuan Hung ward with typical models: communal house, school, houses in the ward.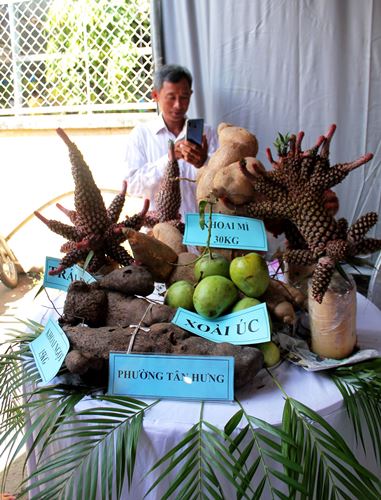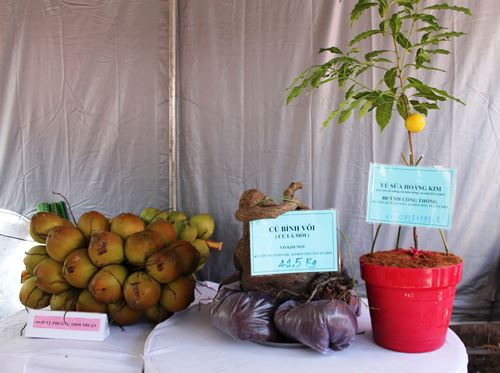 "Exotic plants, fruits and tubers" contest with many unique fruits is one of the special attractions at the festival.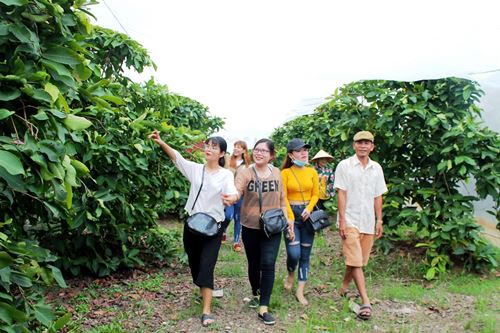 Visiting the fruit garden on the green and peaceful islet is an indispensable activity for visitors coming to the festival.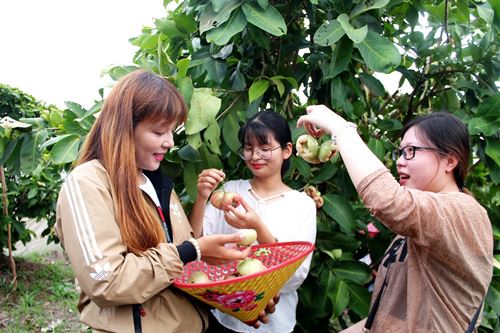 Tourists pick and eat fruits at the garden.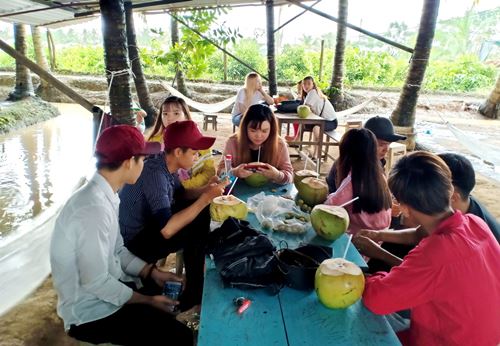 Coconut garden is one of the ideal destinations when coming to Tan Loc. In the photo: Tourists are drinking fresh coconut water at the coconut garden.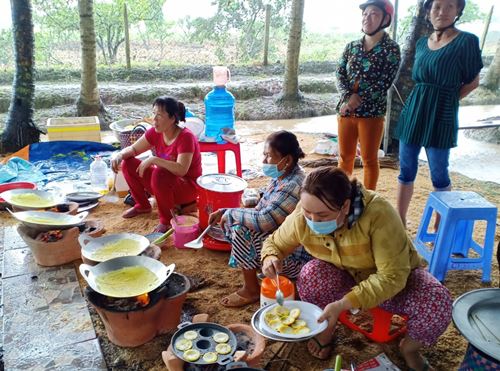 People are making Vietnamese mini savory pancakes and sizzling crepes to serve tourists at the coconut garden on the occasion of the festival.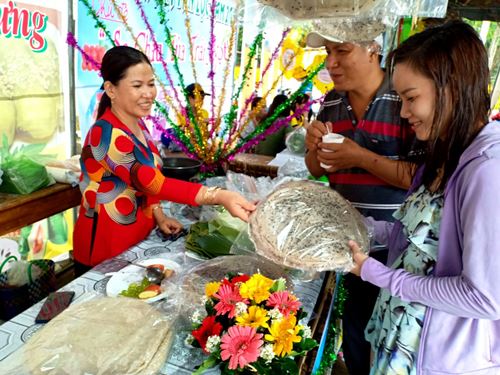 Food stalls introducing local specialties are always crowded. In the photo: Customers are buying famous Thuan Hung rice paper of Thot Not district.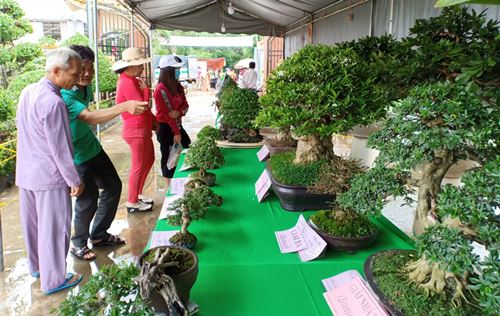 Ornamental plant contest with many unique plants and bonsai trees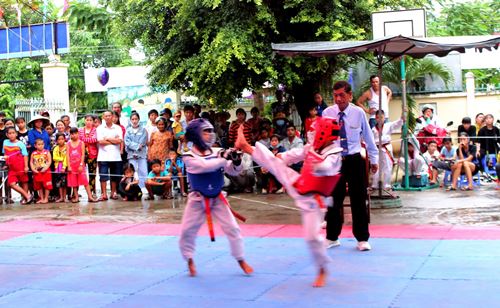 The city-level Taekwondo Championship held at the festival has contributed to create an exciting and entertaining atmosphere for the event with interesting matches.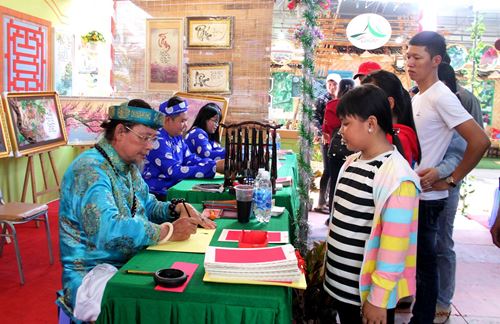 Calligraphy writing and calligraphy giving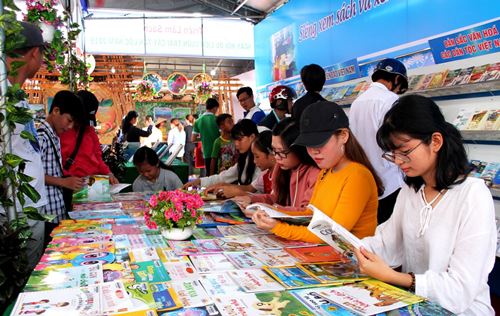 Can Tho Library serve readers at the festival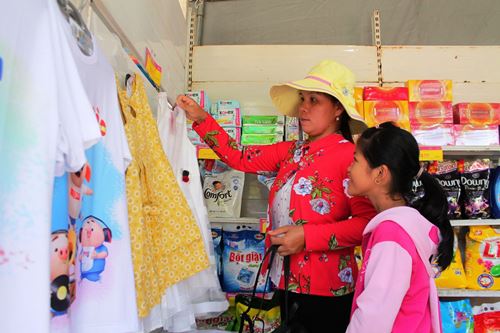 People are shopping at "bringing Vietnamese products to rural areas" markets.
Source: Can Tho Newspaper - Translated by Hoang Dat