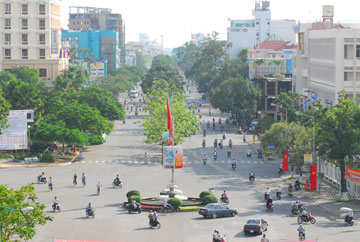 A corner of Can Tho city
Located in the tropical - monsoon climate region, Can Tho has two distinct seasons: rainy season from May to November and dry season from December to April. The weather in Can Tho city is humid all year round with few storms and no cold season.
The average annual temperature is about 28ºC. The average rainfall is 1,500 - 1,800 mm/year. Total hours of sunlight are 2.300 - 2.500 hours. Annual humidity is 82% - 87% (changed over the years).