- Land area: 1,438.96 km2
- Population: 1,251.809
- National population growth rate: 9.81%
- Workforce: 954,629
- The number of telephones per 100 people: 123.3 subcribers
- The proportion of households using electricity: 99.87%
- 36/36 communes and wards have transport infrastructure that cars can go to the center
- GDP growth rate (2015): 12.28%
- GRPD (comparison price 2010): 78,062 Billion VND
- GDP per capital (2015): 3,621 USD
- Credit institutions: 49
- FDI in Can Tho: 71 projects/1,132 million USD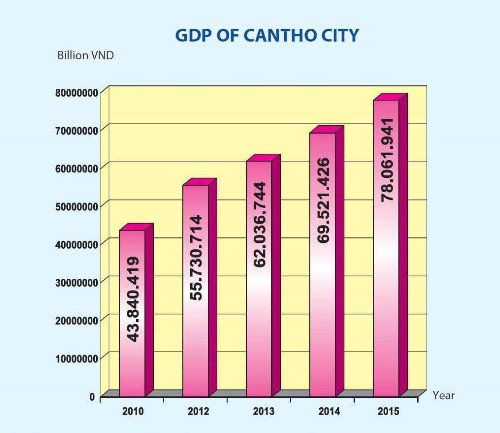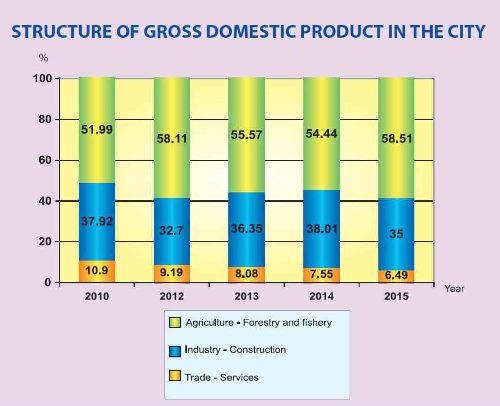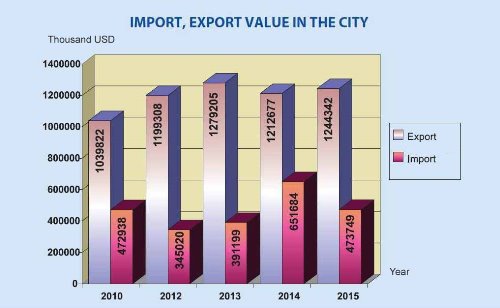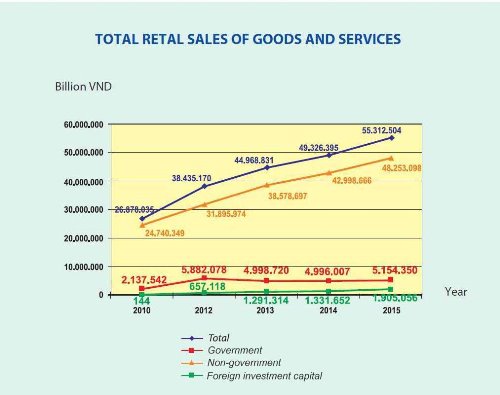 1. Natural Conditions:
Geography
Can Tho city is located in the Hau river bank with total area of 1,438.96 km2, accounting 3.49% of the whole area. The North of the province adjoins at An Giang province; the South adjoins to Hau Giang province; the West adjoins to Kien Giang province, the East adjoins to Dong Thap and Vinh Long province. Can Tho city is located in central of the Mekong Delta , in the trade axis of Long Xuyen quadrangle , Ca Mau peninsula, Dong Thap Muoi and Ho Chi Minh city.
2. Infrastructure
Power supply system
Currently, Can Tho city is supplied with power mainly from National Power Network (through 220KV Cai Lay - Tra Noc line and Cai Lay - Rach Gia line) and Tra Noc Thermal Power Plant (total capacity of 188 MW) to supply power for the city through 110KV line and 6 transformers; Unit 1 of the O Mon 1 Thermal Power Plant (belonging to the O Mon Power Center) with a capacity of 330MW, has been connected to the national grid since October, 2008.
Besides, the project of O Mon Power Center consisting of 4 O Mon power plants with total capacity of 3,660MW (including O Mon 1 with a capacity of 660MW, O Mon 2, 3, 4 with a capacity of 750MW/plant). It is expected that four power plants shall be completed in the fourth quarter of 2016, which is huge sources of power supply for the whole area and the Mekong Delta region.
Water Supply:
Currently in the whole city, there are 12 water supply stations, plants in operation with the total capacity of 166,320 m3/day/night. In 2015, the proportion of households using clean water reaches 77.21%, while the number of households using clean water in rural areas accounts for 61.96%.
Traffic system
Road system:
Can Tho City has 6 national highways passing through including National highway 1A, National highway 91B, National highway 80, South Hau river route and Can Tho - Vi Thanh route mostly reaching grade - III and grade - IV standards or having the scale of urban roads in accordance with grade-II and grade-III delta road standards. Besides, the city now has 11 provincial routes reaching grade V, grade IV and grade III delta road standards and over 383 km district roads. In particular, 36/36 communes have motor roads to the centers of communes.
Waterway traffic system:
Can Tho city currently has 2 national waterway transport routes passing through which are Ho Chi Minh City - Ca Mau route (through Hau river - Can Tho river - Xa No canal) and Ho Chi Minh City - Kien Luong route (through Hau river - Rach Soi canal). These are 2 main axis routes of the whole Mekong Delta newly renovated, upgraded to grade-III inland waterway standards.
Additionally, Can Tho City has an abundant and diverse network of rivers, canals and ditches spreading throughout the area, convenient for the development of waterway transport.
Also, the flow of vessels on the Hau river from the sea to the Can Tho through Dinh An estuary is being planned to handle vessels of 10,000 DWT and 20,000 DWT (not carrying in excess of safety waterline) which can easily approach the city's river port and seaport system.
Air traffic system:
Can Tho International Airport is a grade-4E international airport in accordance with standards of ICAO. The airport's infrastructure includes a 3000m x 45m runway which can handle B747-400 aircraft and its equivalents; the parking system with 05 parking spaces that can provide 2 spaces for B747-400 and 3 spaces for A321 ship...Besides, the passenger terminal has an area of 20,700 m2 with a capacity of 3 million visitors per year. In the future, international routes shall be opened to countries in ASEAN and Northeast Asia.
System serving for traffic and transportation:
+ Can Tho bridge crossing the Hau River was completed and operated since 04/24/2010, shorten travel time from Ho Chi Minh City to Can Tho and back again from 1 - 2 hours.
+ The system of ports of Can Tho is being upgraded including Hoang Dieu Port which can receive vessels with a capacity of 10,000 to 20,000 DWT; Cai Cui port is capable of handling vessels of 10,000 to 20,000 DWT; the total cargo volume through the port in 2014 was 2,364,132 MT, an increase of 54.3% compared to 2013. In particular, Cai Cui Port is a newly constructed port. After the construction is completed Phase II, the port shall be the largest port in the Mekong Delta, and the national general and focal port of the region (Class I), considered as the sixth group of ports according to the master plan on development of Vietnam's seaport system through 2020, with orientations towards 2030 by the Prime Minister's approval.
Information and communication system
The post and telecommunication system of Can Tho city is well-equipped with modern and advanced technologies of synchronous quality and completely connected to all provinces and cities nationwide and worldwide.
+ The system of postal and telecommunication infrastructures covers the whole city with more than 2,000 agents and nearly 200 postal service locations; postal service radius is 1.7km/service point.
+ The city and districts' government have been connected to broadband Internet and to the Government's dedicated data transmission network; most research institutes, schools (universities, colleges, vocational schools, high schools and junior high schools) and hospitals have been connected to broadband Internet.
3. Human Resources
In Can Tho city, Can Tho University is a center for training human resources for the Mekong Delta and other provinces of the country . In addition, there are 04 universities with multi-disciplinary training, 05 colleges and 11 technical secondary schools.
4. Other investment assistance services (banking)
In the city, outside Can Tho Branch of the State bank of Vietnam with the function of State management of monetary and banking activities, there are 49 credit institutions with 235 banking transactions ; most major banks have offices and branches in Can Tho.