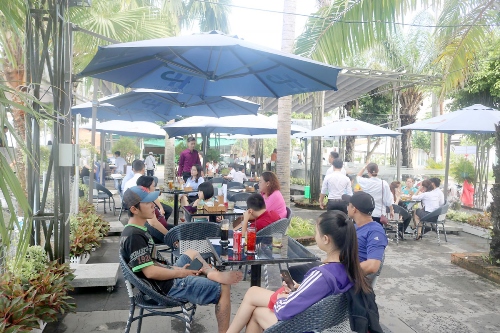 Ong De swimming pool and coffee
Ong De swimming pool and coffee not only has Trung Nguyen coffee, juices and smoothies but also serves breakfast and lunch combo, etc. Coming here, customers can also have the opportunity to participate in some sports like swimming or badminton. As for children, there is a playground with many interesting games and activities.
During the opening week, from October 4th to October 10th, Ong De swimming pool and coffee will have a 15% discount on total bill for drinks, breakfast and office lunch; 50% discount for swimming pool service, from 20,000 VND/ticket to 10,000 VND/ticket; Badminton court from 40,000 VND/hour to 20,000 VND/hour and children's playground from 30,000 VND /ticket to 15,000 VND/ticket.
Source: Can Tho Newspaper - Translated by Hoang Dat