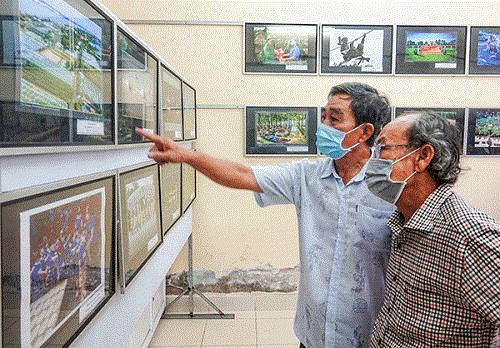 Visitors to the photo exhibition.
The exhibition introduces to the public 90 artworks in 2 types of color photography and black & white photography by 19 photography artists. The entries demonstrate the rhythm of life of Can Tho city today with achievements and developments in all fields. In particular, many topical photos such as Can Tho proactively preventing and fighting against the COVID-19 pandemic, tourism promotion, new projects to change the face of the city, etc.
The exhibition will take place until June 6th, 2021 at the Union of Literature and Arts Association of Can Tho city (170, Ly Tu Trong Street, Ninh Kieu District). Visitors to the photo exhibition are required to comply with the 5K recommendations from the Ministry of Health: Khẩu trang (facemask), Khử khuẩn (disinfection), Khoảng cách (distance), Không tụ tập (nó gathering), Khai báo y tế (health declaration).
Source: Can Tho Newspaper - Translated by Hoang Dat