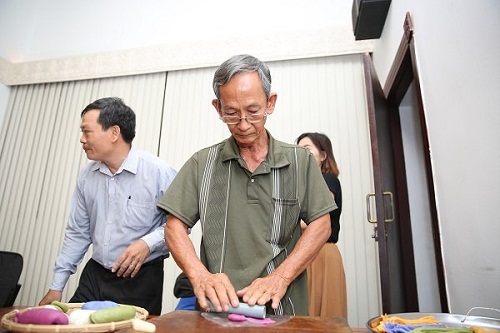 Mr. Duong Hoang Trung, an artisan in cake making, demonstrates how to make "bánh tằm" by hand at the conference. Photo: Thanh Hoa
The information is revealed by Ms. Vo Thi Thu Uyen, representative of Can Tho Promotion Agency and Exhibition Center, in a press conference in Ho Chi Minh City on the morning of March 5th.
According to Ms. Uyen, the festival will not only exhibit 100 kinds of folk cakes but also introduce 100 specialties and cake ingredients of Can Tho and other cities, provinces throughout the country.
There are also restaurants of 8 countries namely Japan, Korea, Thailand, Malaysia, Indonesia, France, Cambodia and India with their distinctive cakes presenting at the festival.
The festival will be divided into many sectors, including an area for cake makers to demonstrate how to make different kinds of folk cakes (recreating an ancient space with artisans grinding flour, pounding cốm (green rice), making prawn cracker, print cakes and bánh tằm by hand, etc); a specific area introducing folk cakes of southern ethnic groups (Kinh, Hoa, Cham, Khmer); a traditional cake making contest; a folk cake buffet area and a traditional Vietnamese dessert soup area (introducing over 10 types of traditional dessert soups and beverages).
This year's festival is different from the previous years. According to the representative of the organizing board, the participating cake makers all register for the quality assurance; the traditional Vietnamese dessert soup area is of great concern; building a folk cake section exclusively for children so that the younger generation will understand more about the traditional values of the nation. In addition, to ensure food safety and hygiene, the organizers have set up subcommittees under the Vietnam food administration responsible for examining raw materials and keeping the samples of cakes sold at the festival.
The VIII Southern Folk Cakes Festival is an annual national and cultural event aiming to preserve the traditional Southern products and promote them to domestic and international tourists. The festival is also a great opportunity for visitors to experience the food culture of the Southern region.
This year's festival is being organized by Can Tho Promotion Agency, Can Tho Exhibition Fair and Can Tho Department of Culture, Sports & Tourism with the Saigon Times Group as the media sponsor.
Taking place at No. 108A Le Loi Street, Cai Khe Ward, Ninh Kieu District, Can Tho City from April 12th to 16th, the festival will offer free admission and could attract an estimated 700,000 visitors.
Here are some photos taken at the press conference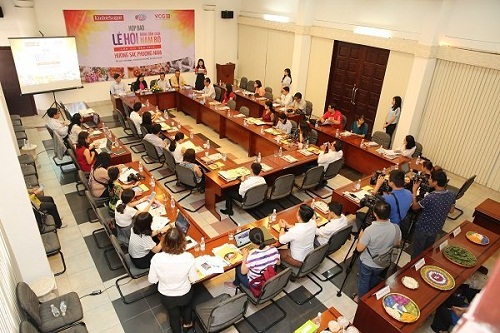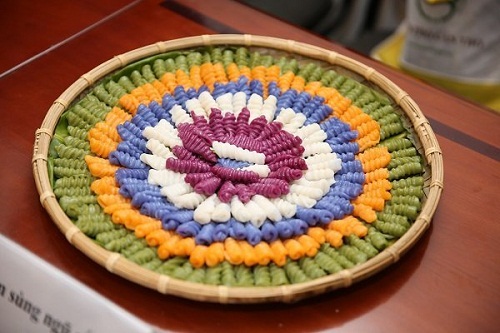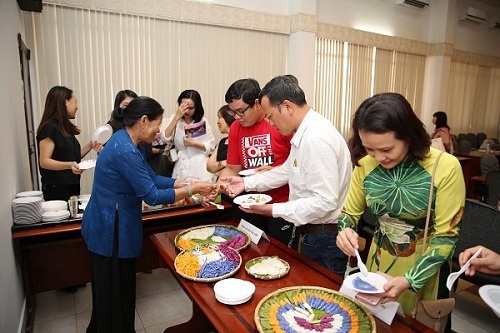 Source: tourismcantho.vn - Translated by Hoang Dat