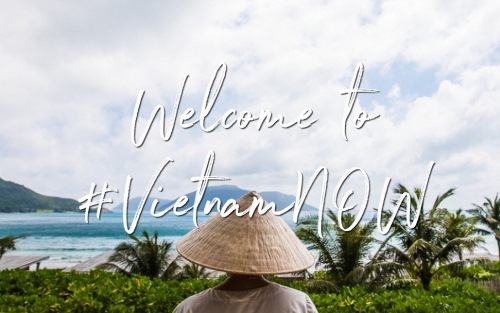 Source: Chinhphu.vn - Translated by Hoang Dat
This campaign was jointly conducted by the Vietnam National Administration of Tourism (VNAT) and the Vietnam Tourism Advisory Council (TAB), giving tourists around the world a whole new perspective on Vietnam tourism.
The campaign emphasizes the modern experiences and world-class tourism products that Vietnam can bring to tourists, besides famous tourist attractions and cultural destinations.
"With #VietnamNOW, we hope to expand the image of Vietnam overseas, by showing wonderful experiences to visitors traveling to Vietnam today. Vietnam has numerous potential travel options. We would like to introduce the best travel products, tours and services of Vietnam tourism through #VietnamNOW", said Mr. Dinh Ngoc Duc, head of VNAT's Tourism Marketing Department.
According to VNAT, In addition to promoting Vietnamese cuisine, UNESCO heritage sites, cultural treasures and natural landscapes, #VietnamNOW will also highlight new options for travelers, such as golf getaways, wellness retreats, luxury resorts, adventure tours and other interesting urban activities.
Many special events such as festivals, marathons and the Formula One race in Hà Nội next year will be put in the spotlight to build awareness of Việt Nam's diverse tourism products.
To launch the campaign, #VietnamNOW photo contest kicked off on the official Facebook page: @vietnamtourismboard. Applicants should send their best pictures of Vietnamese tourism for the chance to win holidays at top tourist destinations in Vietnam, along with other #VietnamNOW gifts sets to take home. The contest is open for entries until October 30
Following the photo contest are other activities jointly organized by the Vietnam National Administration of Tourism and TAB to promote the campaign. Tourists can find information and inspiration for their journey to Vietnam on VNAT's official website: www.vietnam.travel.
Contests with many attractive prizes from high-class Vietnamese brands await people who follow @vietnamtourismboard on Facebook and Instagram monthly. Additionally, users can use #VietnamNOW tags and stickers when sharing their trips on Instagram.
#VietnamNOW is scheduled to be launched by the Vietnam National Administration of Tourism at the World Travel Market in London in November to attract more tourists from the UK.
Furthermore, VNAT will also launch a series of five #VietnamNOW videos showcasing the best destinations, along with an "I Wish I Was in #VietnamNOW" contest to win free flights to Viet Nam, as well as downloadable guides for first-time travelers to the country.