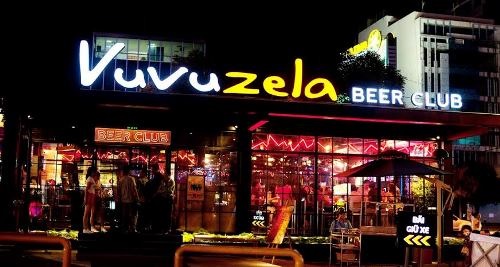 At Vuvuzela, customers can gather together to enjoy a variety of posh beer brands from Bitburger, Heineken, Tiger (popular beer brands) to Zamky which is applied to the brewing by new technology of the Czech Republic.
The first and most obvious impression when visiting Vuvuzela is a unique and distinctive space. The central area of the restaurant is a large bar, with several fresh beer towers that customers can enjoy immediately. The restaurant is designed in modern style with rows of wall-mounted LCD screens and its staff members are really dynamic.
Being named after the traditional trumpet with a distinctive sound of South African people, Vuvuzela brings a lively atmosphere to those who desire draught beer. Besides, the restaurant also serves a variety of beer bottles imported from Belgium, Czech, Holland, Germany and the like as well as wine and other soft drinks.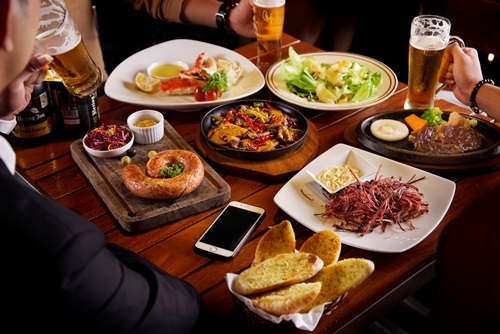 Together with beer, customers can choose from a wide range of delicious snacks or try some of the most exotic flavors from several distinctive Vietnamese, Thai, Australian, American and South African cuisines. Some of the dishes that can be mentioned are: garlic and pepper fried chicken wings, crispy German pork, red wine Australian beef stew, grilled lamb chops, smoked salmon with mustard and dill and so on.
Address: No 84 Mau Than Street, An Hoa Ward, Ninh Kieu District, Can Tho City
Tel: 02923 696 801
Source: vuvuzela.com.vn - Translated by Hoang Dat