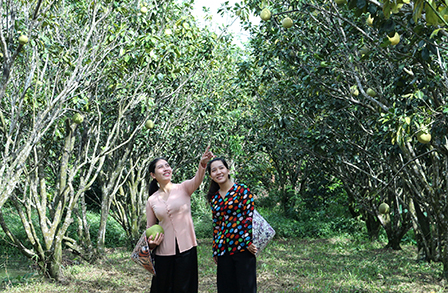 A local garden in Binh Thuy. (Photo: baocantho.com.vn)
Situated in the Hau river, a tributary of the Mekong, the 67ha islet is a magnet for tourists with its quiet setting, fresh air, fruit orchards, floating houses, and delicious traditional southern cakes made by locals.
It has 80 households living on farming and tourists can stay with them, experiencing first hand the life of a farmer, catching fish in a pond and making cakes together with their hosts.
There are around 50 floating houses that farm fish in cages, and tourists can feed the fish and spend a night in the houses.
The islet is 600 metres from the river bank and it takes 5-10 minutes by boat from Co Bac Boat Station in Binh Thuy commune.
Source: VNA