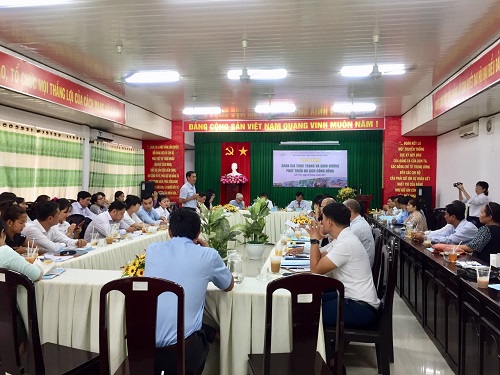 At the seminar.
Community-based tourism is considered a type of tourism that brings many sustainable economic development benefits to indigenous people and satisfies the needs of tourists to learn about different cultures and experience the community's daily life. However, this form in Can Tho city has not yet brought into play its full potential.
Therefore, the Department of Culture, Sports and Tourism of Can Tho city organizes a seminar to evaluate the current situation of community-based tourism in Can Tho city and propose directions and solutions to develop this tourism model. In addition, the seminar aims to improve the quality of existing community-based tourism models and step by step replicate new models of community-based tourism. Furthermore, this is the occasion to build a set of criteria and general guidelines for the community-based tourism model in Can Tho city in the upcoming time.
Participants in the seminar are leaders of the People's Committees, departments, and agencies, tourism experts, representatives of tourism businesses, and local tourism households in the city.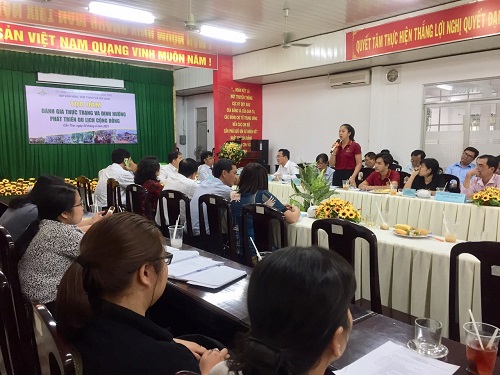 Currently, Can Tho has districts of Binh Thuy, Thot Not, and Phong Dien that are developing community-based tourism. However, each locality has its own development model, uneven, and lacks unique tourism products. Based on the assessment of the current situation of the leaders of the People's Committees of localities and tourism experts, the representatives of departments and agencies propose several solutions to effectively exploit the potentials and develop this type of tourism suitable to the local characteristics of each locality. Specifically, those solutions are building distinctive tourism products, developing appropriate mechanisms, policies, planning, and management; continuing to focus on training human resources; registering trademark ownership; increasing the variety of forms of advertisement; investing in infrastructure in community-based tourism sites, etc. Moreover, local authorities, tour operators, and community-based residents need to cooperate more closely.
Source: Tourismcantho.vn - Translated by Hoang Dat