Tra Noc Industrial Park I: Total planned area: 300 ha, situated 10 km to the North from the Can Tho city center, along side Nation Route 91 A to An Giang, Kien Giang provinces and boarded the right side of the Hau river to Cambodia and to the East Sea; 2 km from the airport and 3 km to the seaport; next side to Tra Noc Industrial Park II in Phuoc Thoi Village, Omon district.
Tra Noc Industrial Park II with the area of 165 ha, has allured 5 projects capitalized at $ USD 27,5 million. And, one project is in operation.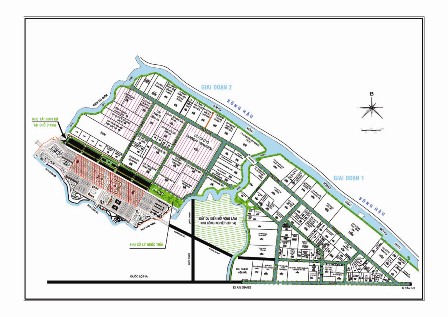 1. The advantages about its site:
Boarded on Hau riverbank, main branch for the international business place, 3 km from Can Tho port to the East Sea.
Along Nation Route 91A to the provinces of the Mekong delta.
Can Tho has favorable conditions of banks, telecommunication and technical officials and skilled workers to serve industrial production activity...
2. Oriented development:
It is encouraged to develop industrial factors that don't causes pollution for air, land and water. It is preferential to invest factors as follows:
+ Processing food and foodstuff.
+ Industrial factors for electricity, spare part, means of transportation.
+ Industrial factors for construction material.
+ Industrial factors for consumer products.