News and Events

MNC ET Solar to invest in Cần Thơ

Japanese company seeks opportunity in Cần Thơ infrastructure

Australia seeks hi-tech agriculture link with Mekong Delta

Tourism Festival namely "Cai Rang Floating Market Culture" will take place from July 7th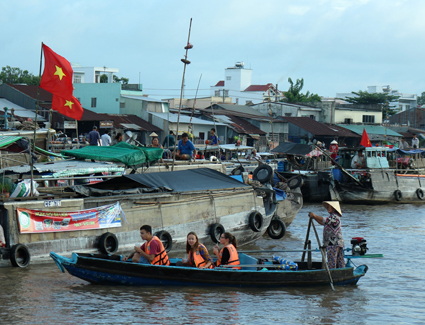 Can Tho Culture, Sports and Tourism Department has just had a working session with the People's Committee of Cai Rang District on Tourism Festival namely "Cai Rang Floating Market Culture". This is an annual activity of the tourism industry of Can Tho City and Cai Rang District to respond the annual Vietnam Tourism Day on July 9th as well as to create a highlight for tourism of Can Tho.
Leaders of Can Tho City welcomed the Japan - Vietnam Friendship Association

Can Tho cooperates with The United States in the field of biomass technology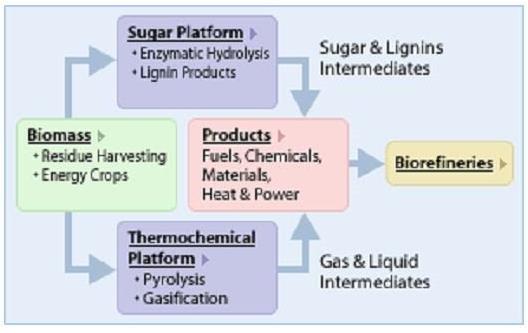 The leaders of Can Tho city has just had a working session with the delegation of experts coming from US Biomass Energy Systems Inc (BESI). The two discussed on cooperation opportunity in the field of biomass technology to solve two big problems at the same time: waste treatment and clean renewable energy supply.
Five cities to auction interesting number plates

Can Tho prepares for APEC week on food security

WorldTrans to open 10 Can Tho-Bangkok direct flights in summer

Launching the Action Month for Children 2017

Can Tho jubilantly opens Tan Loc Fruit Garden Festival 2017

Opening Can Tho E-commerce Forum 2017

Investing nearly VND 1.700 billion for building Can Tho Oncology Hospital

Organizing Clean and Safe Agricultural Product Fair 2017

Developing military medical hospital models in the Mekong Delta

Raising awareness of protecting wild animals

The Department of Education and Training of Can Tho City in collaboration with the Humane Society International (HSI) organized a propaganda day to raise awareness of protecting wild animals and reduce the consumption of rhino horns. There were more than 600 students from Tran Dai Nghia High School (Cai Rang District), Chau Van Liem High School, Phan Ngoc Hien High School (Ninh Kieu District) attending this activity.
Providing services for mental illness examination and treatment in the Mekong Delta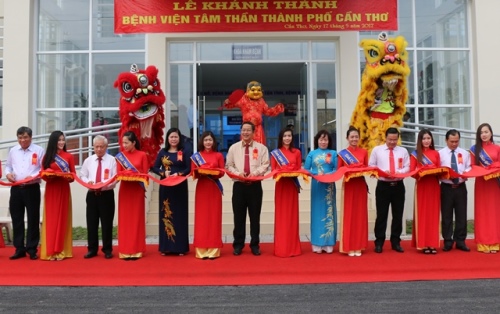 The Department of Health of Can Tho City have just inaugurated and put into operation the new Can Tho Mental Hospital in Phuoc Thoi Ward, O Mon District, Can Tho City. This is a modern medical centre providing services for examination and treatment the mental diseases for patients in Can Tho and in the Mekong Delta. It is also a centre for researching and applying technology in treatment and in professional training for specialized mental cottage units.
Can Tho committed to build a safe competitive flowing investment environment for enterprises

That is the confirmation of Mr. Nguyen Thanh Dung, Vice Chairman of the People's Committee of Can Tho City at the conference "Preliminary summing- up after one year of implementing the Resolution No. 35/NQ-CP (May 16th, 2016) of the Government and deploying the plan for starting up of the city enterprises until 2020" organized by People's Committee of Can Tho City on May 18th afternoon.
Can Tho to launch model of controlling non-infectious diseases

Developing a research agenda to ensure Vietnam's secure sustainable and resilient energy supply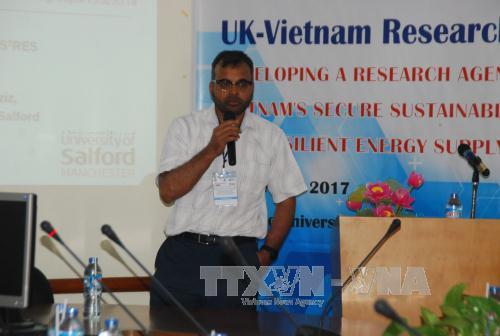 On May 15th, in Can Tho City, Can Tho University in collaboration with University of Salford, UK held a workshop on "Developing a Research Agenda to Ensure Vietnam's Secure Sustainable and Resilient Energy Supply" with the sponsor of Newton fund, British Council. The workshop attracted more than 30 domestic and foreign scientists in the fields of environment, information technology and energy to find the solution to develop and provide sustainable energy sources for Mekong Delta in particular and for Vietnam in general. At the workshop, the scientists pointed out some problems in management and developing of energy resources in Vietnam. Presently, Vietnam is almost exploiting and using energy from non- renewable fossil fuels, such as coal, oil and even exporting with low price. This will cause great damage to the national resources not only at present but also in later generations. Moreover, this causes environmental pollution as greenhouse effect to make the earth be warmer, ice melting to cause floods and so on. Instead, we can completely exploit and use the renewable resources being friendly with the environment, such as solar, wind, rain, tides, trees, algae and geothermal energy. These are abundant in the tropical region like in Vietnam but how to use them effectively needs the application of advanced technology. From that reality, researchers from Salford proposed a long term strategy with Vietnamese researchers in application modern technology to exploit the renewable resources in order to become secure sustainable and resilient energy. The cooperation will be specialized by exchanging research lecturers and international students among the research institutes of Can Tho University and Salford University.