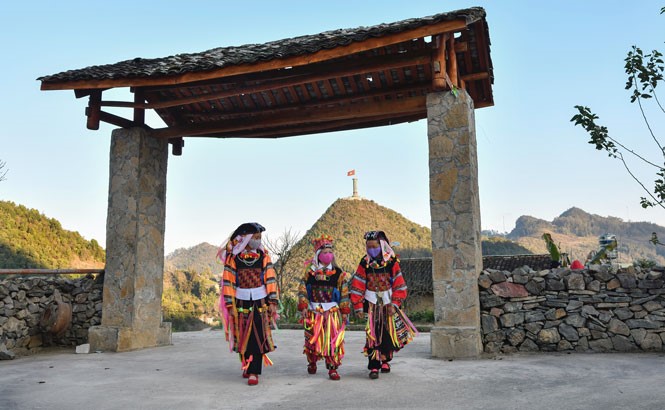 Accordingly, the contest is open to both Vietnamese and foreigners. Moreover, photos regarding cultures, rituals, clothing, traditional customs, specialties, and cuisine of 54 ethnic minority groups around the country will be on display throughout the event.
The entries must be submitted as single photos and belong to the categories of realism and thought. Color or black & white photos are all accepted and there is no limit to the number of entries. Additionally, the Organizing Board accepts photos that have been displayed or won prizes at other competitions, festivals, and exhibitions. Cropped, edited, or fake photos are not accepted.
Entries can be sent to email Phongnhiepanh@yahoo.com from now until the end of August 31, with the email subject clearly stating: PHOTOS TO PARTICIPATE IN THE "VIETNAM WITH ETHNIC COLORS" EXHIBITION.
According to the Ministry of Culture, Sports and Tourism, there is currently no photo set that fully introduces 54 Vietnamese ethnic groups. Therefore, the completed photo set will be a valuable source for exhibitions, printing, slideshows, etc. Furthermore, it will be used for the introduction and promotion activities organized by the government at home and abroad. The photo event "Vietnam with ethnic colors" aims to introduce to the public, both locally and internationally outstanding works of photographers on the culture, customs, daily life of the Vietnamese ethnic groups.
Source: KKN - Translated by Hoang Dat