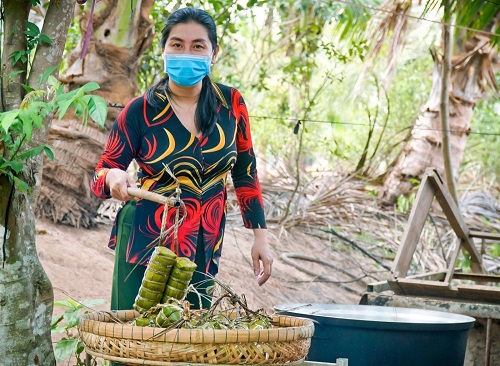 The initiator is Ms. Le Thi Be Bay, an enthusiast for Con Son tourism. Ms. Bay said: "Watching the news, seeing the soldiers on duty in the COVID-19 quarantine area have so much hardship and difficulty, we want to donate small gifts to encourage them".
The locals are very supportive of this proposal. More than 100 Tét cakes are wrapped and cooked on March 28th. Glutinous rice, coconut, beans, bananas, … are modest gifts given with all one's heart.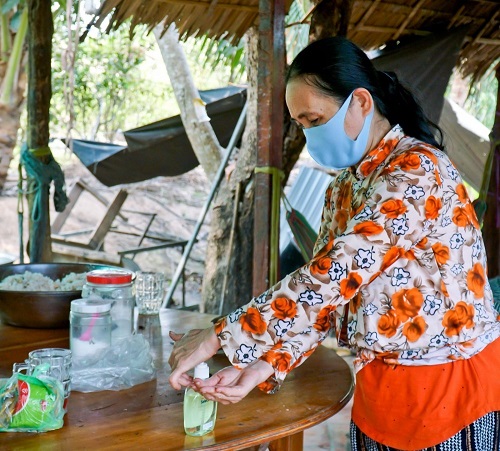 Before making cakes, wearing a mask and washing hands with disinfectants are very noticeable.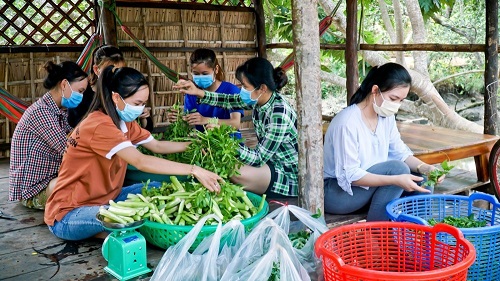 Due to many tasks, people are divided into small groups, only 6-7 people/a group, to ensure COVID-19 disease prevention. The girls skillfully pick vegetables like passionflower buds, hyacinths, creeping primrose-willow...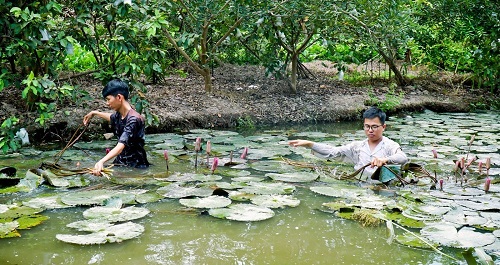 To diversify the meal, the boys wade along the pond to harvest water lilies. In total, only the vegetables are over 30kg. These young people are mostly tour guides and residents in Con Son islet.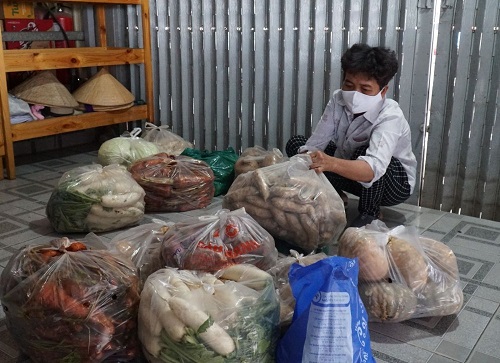 Knowing the story, a sponsor has donated more than 40kg of fresh potatoes, squash, melons, etc. to the people in Con Son islet. Ms. Be, the ferrywoman in Con Son, had just received and reorganized items to get ready for the gift-giving.
Mr. Le Thanh Tam, the owner of Thanh Tam garden, .waded into a fish pond behind his house, catching more than a dozen kilos of snakehead fish to give to the soldiers. The total number of donated fish is more than 50 kg, including snakehead fish, catfish, and the expensive giant barb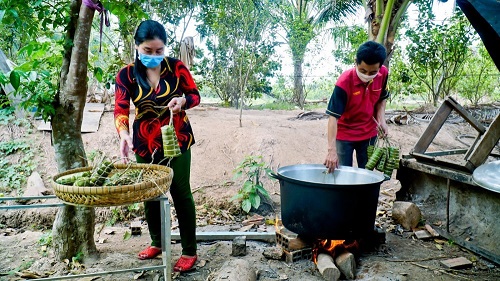 Cooking Tét cakes in a charcoal stove, Con Son islanders present these countryside cakes to the soldiers as a small motivational gift.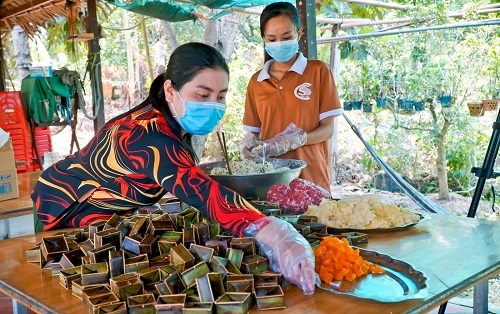 Phu thê cakes are made to prepare for the next donation, along with sandwiches, rice ball sweet soup, etc. These gifts are expected to present to deliver to the soldiers in the isolated area of Can Tho city's Tuberculosis and Lung Disease Hospital.
Can Tho Newspaper - Translated by Hoang Dat