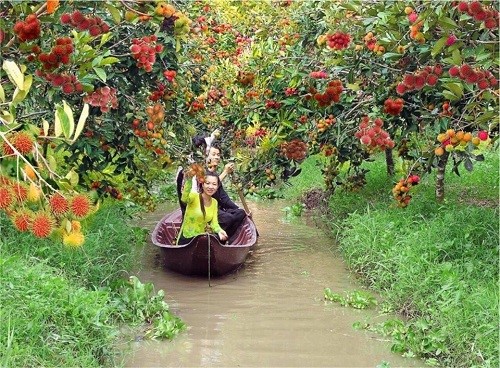 Rowing and picking ripe rambutan
To ensure safety for tourists during the Covid-19 pandemic, My Khanh tourist area disinfects all items for serving guests and provides disinfectant products, hand-washing areas with soap or detergent following the current regulations on COVID-19 pandemic prevention and control. Moreover, masks, body temperature check-up, social distancing are recommended for officials, workers, visitors in My Khanh tourist village. All these steps are taken seriously by the staff here to ensure safety for tourists visiting My Khanh.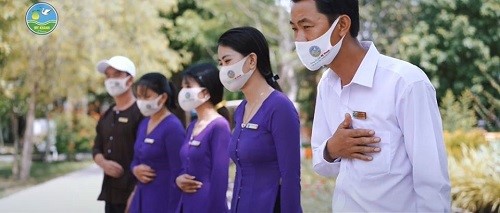 Employees wear masks and wash hands before working
At the conference to stimulate tourism and introduce new products organized by the Department of Culture, Sports and Tourism of Can Tho city on the morning of May 21st, representatives of My Khanh tourist village said that to attract visitors after the epidemic, this resort will open some new services such as floating market within the resort's area and build "common cultural house of 4 ethnic groups" (Kinh, Cham, Khmer, Chinese) at the end of this year.
The newest product of My Khanh is popular among many young people is the 10-fruit buffet tour for only 99,000 VND/person for a group of 6 including entrance tickets, tram to tour around the village, fruit picking, and eating at the garden.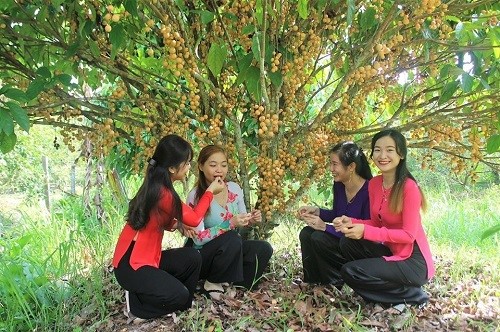 Tourists enjoy picking Ha Chau Burmese grapes in the garden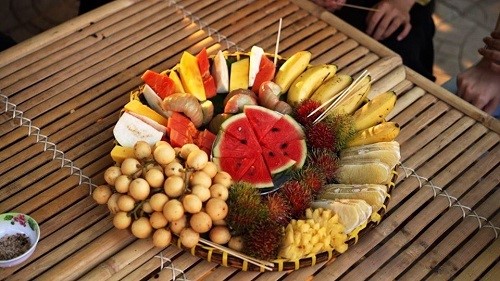 The mouth-watering 10-fruit buffet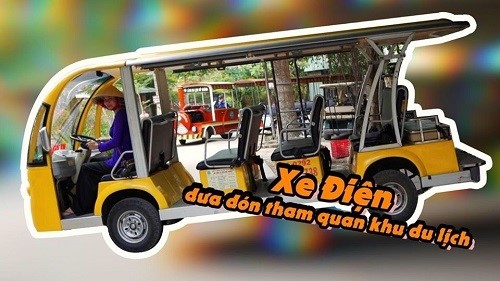 Electric shuttle or tram
Additionally, My Khanh tourist site exploits an extremely "chill" bungalow resort, promising to be a quality resort for visitors.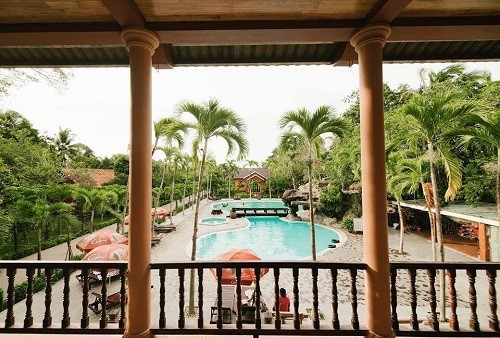 Luxury pool view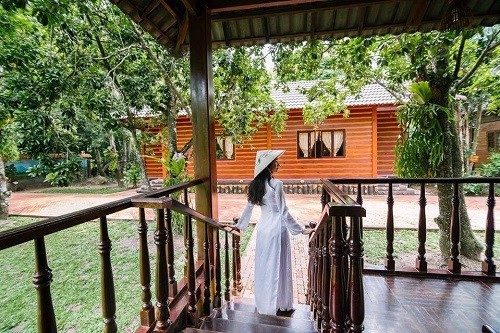 Peaceful, green garden view
In addition to new products and constructions, My Khanh tourist site continues to maintain and upgrade the well-known activities that make up its name such as one day being a landlord, dog racing, pig racing, baby bottle-feeding fish, playing adventure games, and folk games, enjoying unique Southern cuisine, etc.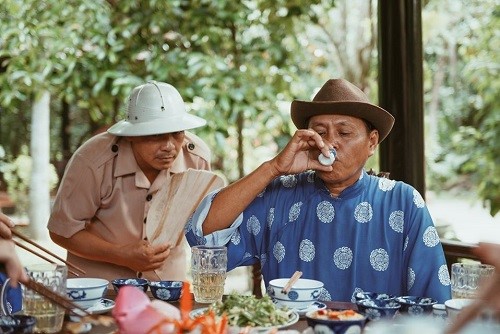 One day being a landlord
Folk games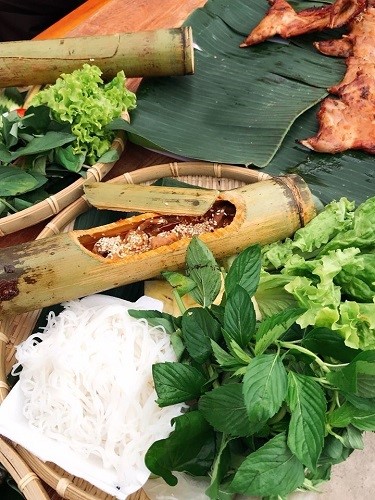 Remarkable Southern cuisine
Visit Website http://mykhanh.com/ for more information.
Source: Tourismcantho.vn - Translated by Hoang Dat