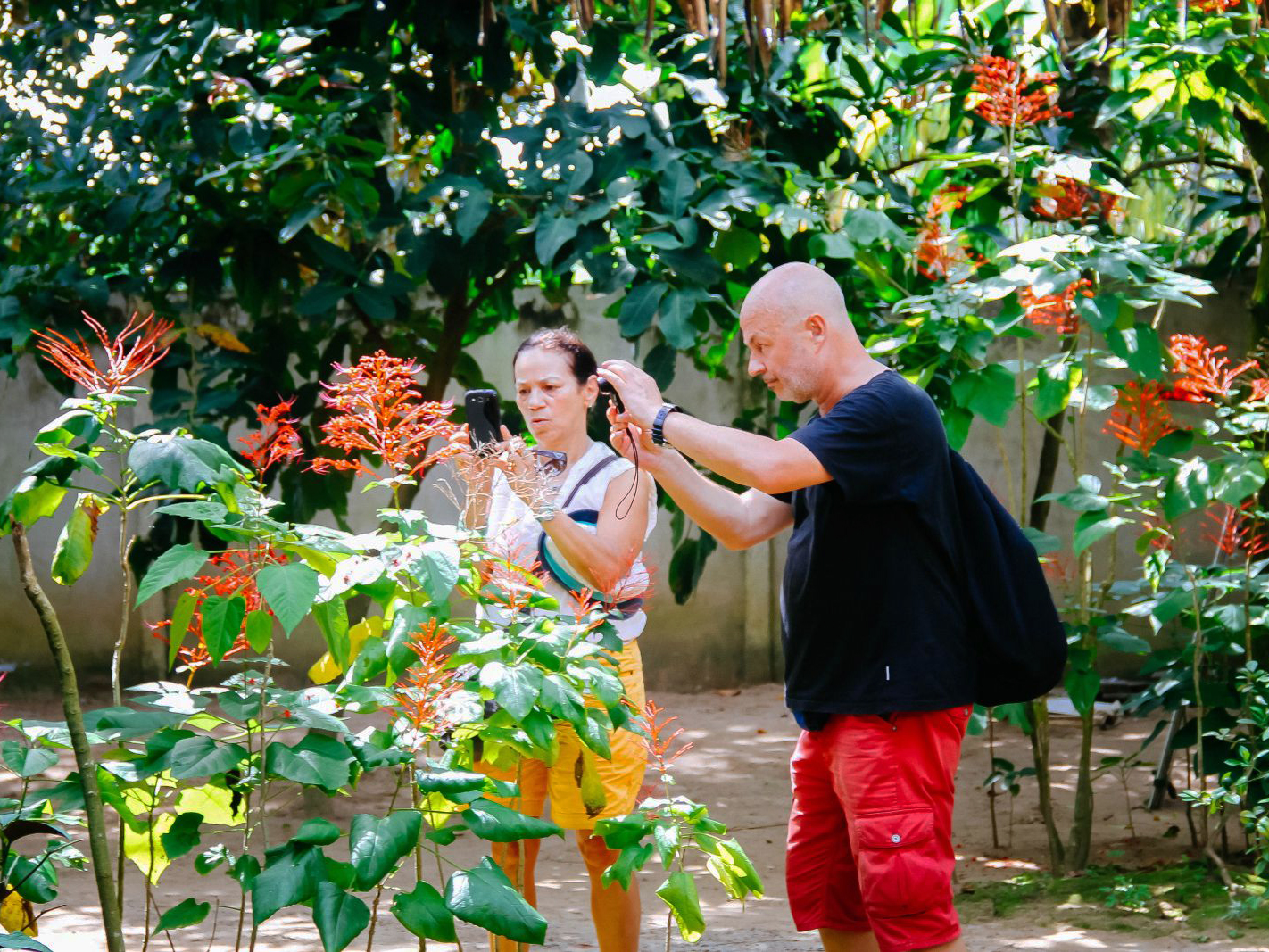 Smart tourism is expected to increase the number of tourists and revenue for Can Tho tourism. In the photo: International guests visit an ecotourism destination in Binh Thuy district.
As the plan, Can Tho Portal and Smart Travel Mobile Applications will have a function putting managers, people, tourists and agencies on line.
This is also an address for the Government to monitor, administer and interact with units, organizations and individuals operating in tourist industry. Travel agencies will strengthen the links to create more new tours. In addition, the potential tourists of Can Tho will have chance to visit this place to discover the beautiful, unique and distinctive features of Can Tho.
This information channel will express tourism resources, infrastructure systems, transportation and utilities of the city which will be regularly updated. The local people and tourists can look up or learn information about Can Tho tourism completely, accurately and easily through the introductory articles, beautiful and typical photos and lively videos about tourist places of the region. In addition, services like motels, hotels, food and drink, shopping and entertainment are described in detail about location, quality, price, reviews, and ratings and so on to help tourists quickly have suitable options for them. This information is quickly searched by the filters with advanced tools. The biggest benefit of Can Tho Portal and Smart Travel Mobile Applications is that all information can be accessed anywhere with anytime. This is the fastest and the most effective way for tourists when they want to have information about tourist places.
The duration time for pilot implementation is 6 months, and it will start on the first of August in 2019 as expected. After the pilot operating period, the Department of Culture, Sports and Tourism will co-ordinate with the Department of Information and Communication, Viet Nam Posts and Telecommunications Group- Can Tho Branch will evaluate the effectiveness of the pilot project, report the results to the People's Committee of Can Tho city and propose specific solutions to implement the smart travel of Can Tho city in the coming time.
Phuong Thao - Translated by Huynh Loan