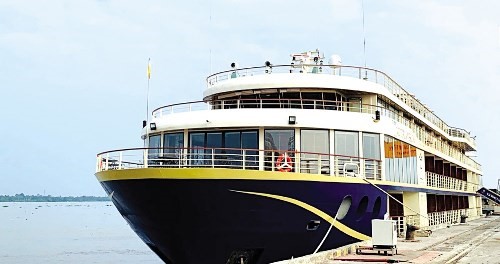 The Victoria cruise will provide the Can Tho - Chau Doc (An Giang) river line.
The demand stimulation campaign will be launched throughout the country from Ho Chi Minh City to the south-eastern provinces, from the Mekong Delta to Da Nang, from the Central provinces to Hanoi and the Northern provinces; and will focus on localities with direct air to Can Tho.
At the conference, several new tourism products were presented such as the river tour by Victoria cruise with Can Tho - Chau Doc river line; the Mai Linh group with the speedboat Can Tho - Con Dao; agricultural tourism at Bao Gia Farm (Cai Rang); a new day at Con Son islet (Binh Thuy); promotional offers from airlines; the collaboration program between tour operators and transport companies, accommodation and catering establishments; tour offers to the Mekong Delta at preferential prices.
"Can Tho is considering 4 solutions for financial support, strengthening communication and launching the demand stimulation campaign, training human resources, organizing major events". Said Mr. Nguyen Khanh Tung, Director of the Department of Culture, Sports and Tourism of Can Tho city. Based on the proposals and requests resulting from the conference, Can Tho will promote the launch of new products, develop various programs to stimulate demand and create action groups for the rapid recovery of tourism.
Due to COVID-19, during the first 5 months of 2020, Can Tho recorded a decrease of 66.5% compared to 2019, with 1.4 million visitors. Accommodation establishments received 435,000, down 65.2%. These figures are 72,000 and 57.3% respectively among international tourists. Turnover in the tourism sector amounted to VND 799.2 billion VND, down 59.1%.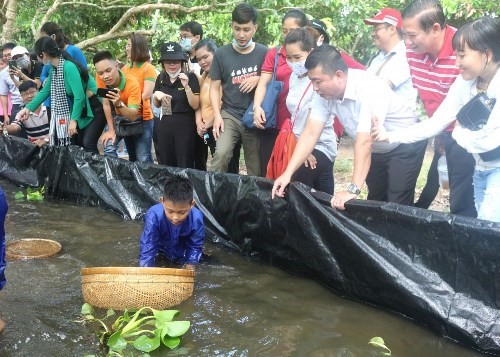 Catching fish in the "New day at Con Son islet" program
* Mr. Nguyen Khanh Tung also announced the organization of the Tourism Day in Can Tho planned for June. It will be an event to stimulate strategic demand for tourism in Can Tho and the Mekong Delta. Tour operators, transport companies, accommodation, and catering establishments, tourist sites, etc. will present their products, services, and numerous preferential offer policies to customers. An action group in the local tourism section for international visitors will be formed by entrusting foreign tourism companies with the role of tourism ambassadors for Can Tho, in the immediate future, in the French and German-speaking markets.
The Department of Culture, Sports and Tourism of Can Tho city will soon form farm trip groups for member units to test new products and services and thereby connect with other establishments for the relevant design of demand stimulation programs.
Source: Can Tho Newspapers - Translated by Hoang Dat