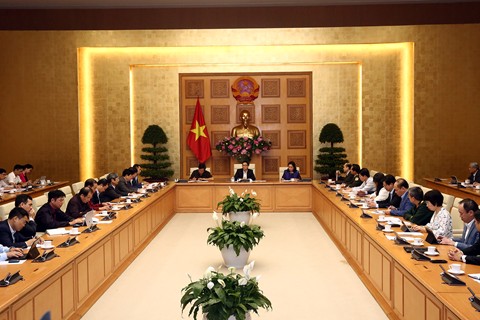 At the previous meeting, the Steering Committee had suspended the visa waiver program for Korean nationals since February 29th. Moreover, all incoming travelers from South Korea or have travel record to South Korea shall be subjected to mandatory 14-day isolation.
On the evening of March 1st, the Italian Ministry of Health reported that the daily spread of the SARS-CoV-2 virus in the country was on par with the two largest outbreaks in Asia namely China and South Korea, with 1,694 confirmed cases, including 83 fully-recovered people and 34 fatalities.
On March 1st, Italian Prime Minister Giuseppe Conte signed a new decree adding measures to prevent the spread of COVID-19. Under the new decree, the government is now going to split the country into three parts, a "red" zone in the north, covering the currently closed-off towns in Lombardy (ten towns) and Veneto (one town), and then a "yellow" zone, covering the rest of Lombardy and Veneto, as well as the region of Emilia Romagna and two provinces on the Adriatic coast. New measures are implemented to halt the Coronavirus outbreak across the country.
Measures to prevent the outbreak in the "red zone" still focus on banning people from entering and leaving the epidemic area; suspending events and educational exchange activities; closing schools and museums as well as postponing the operation of administrative agencies, except for essential services and transport services.
In the yellow zone, all sports events and competitions are to be suspended. Cinemas, schools, sports and cultural centers are closed. Bars, restaurants, museums and churches are allowed to function but customers and attendees must apply the "droplet" rule, to keep a safe distance each other by at least one meter.
In the rest of the country, preventive measures such as regularly washing hands with soap and water and cleaning them with hand sanitizer as well as disinfecting offices are strongly recommended. In addition, any cases returning from China or the red zone from February 14th must be reported to local health authorities.
According to the Surveillance and outbreak reporting systems in Vietnam, as of 7 am on March 2nd, there have been 88,366 people infected with COVID-19 globally with 79,824 cases in China; 3,736 in Korea; 1,694 in Italy; 979 in Iran; 256 in Japan; 130 in France; 129 in Germany; 73 in the United States; 84 in Spain,...
The global fatalities have now reached 3,000. Specifically, a total of 2,870 people have died in mainland China while Iran's death toll has reached 54 and South Korea's death toll rose to 21, etc.
Source: Chinhphu.vn - Translated by Hoang Dat