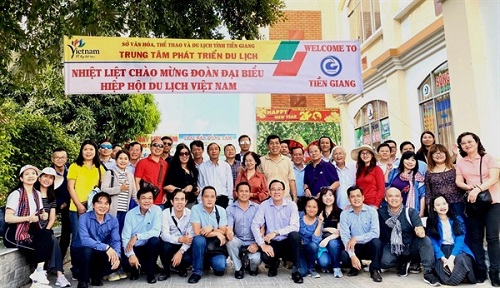 Tourism enterprises and businesses promote cooperation and stimulate tourism in the Mekong Delta
The program prioritizes the domestic tourism market exploitation, especially attracting tourists from Hanoi and Ho Chi Minh City markets to the Mekong Delta; advancing to restore international tourism activities, in which the Southeast Asian market will be paid more attention, for it is forecasted to have more potential of early recovery.
Mr. Le Thanh Phong, Permanent Vice Chairman of Mekong Delta Tourism Association, said "Tourism industry in the Mekong Delta has planned to implement practical tasks and solutions in response to the program "Vietnamese people travel to Vietnam" launched by the Ministry of Culture, Sports and Tourism and the National tourism stimulus Program by Vietnam Tourism Association. Currently, 99 Mekong Delta tourism businesses and enterprises have registered to participate in the program with the preferential tour price and services down from 20-50% and to ensure good implementation of measures for Covid-19 prevention and control, hence ensuring tourism security".
The Mekong Delta Tourism Association also encourages businesses in the line to participate in the demand stimulus program, to boost up the exploitation and construction of attractive tourist products, and to improve the quality of tourist destinations. Meanwhile, it strengthens its propagandas to promote the Mekong Delta tourism in the light of safe tourism destinations; promotes tourism and tourism events, introduces specific tourism products to key domestic markets.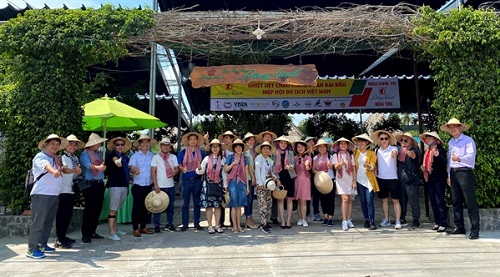 Tourism businesses and enterprises in Ho Chi Minh City, Da Nang and Hanoi surveyed and committed to participating in the stimulus program in the Mekong Delta.
Recently, Can Tho - the Mekong Delta tourism center has introduced a number of new tourism programs and services in the period of tourism stimulation, namely Can Tho - Con Dao Water Tours by Mai Linh Group; Can Tho - Chau Doc route of Victoria Cruise; Farming Experience at Bao Gia Trang Farm (Cai Rang district); Life Experience at Thoi An Dong Tourist Village (Binh Thuy district) and some new products and services at Cai Rang Floating Market, My Khanh Tourist Village, Con Son Community Tourism Site, Lung Cot Cau Eco-Tourism Site ...
Mr. Le Thanh Phong said "As soon as the Covid-19 pandemic was controlled in Vietnam, domestic tourists will be the target market of Mekong Delta tourism. The tourists' perception of destination choice will change. At this time, safety is the decisive factor for tourists' trips. Therefore, ensuring the safety and implementation of safety criteria for tourism must still be taken seriously and cannot be ignored. If safety is well ensured with the domestic market, it will also have a certain impact on and resonance to the international market. Later, when the pandemic is well controlled all over the world, international tourism will be reopened, the impression of a safe Vietnam destination will also enhance the competitiveness of Vietnamese tourism. Besides, the tourism market restructuring is very urgent, is the basis for building plans, programs, and promotions for the tourism industry".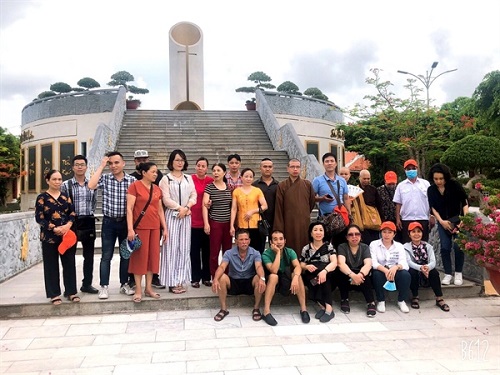 One of the domestic delegations traveled to Bac Lieu post-COVID-19
One of the most important agendums in implementing the domestic tourism stimulus program in the Mekong Delta is focusing on propagandizing the criteria of safe Vietnam Tourism to ensure the health of tourists and participants who participate in tourism activities, including travel agencies, hotels, accommodation establishments, service providers and labor forces directly related to activities of the tourism business.
Leaders of the Mekong Delta Tourism Association also reveal that the provinces and cities in the region will participate Vietnam International Tourism Market (VITM) 2020 in Hanoi; HCM International Tourism Expo - ITE 2020 and other national tourism events to enhance activities of propaganda and market promotion. They will also organize delegations of roadshow tourism promotion in the Japanese market, including the Tourism Promotion Conference in Tokyo.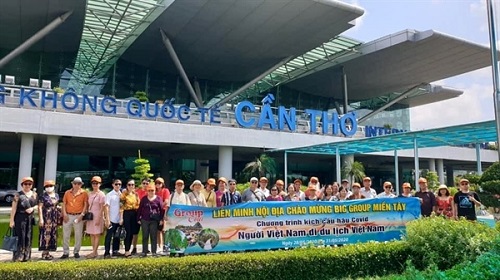 In 2021, Mekong Delta tourism will have highlight activities such as VITM Can Tho 2021, Southern Folk Cake Festival and Don Ca Tu Festival 2021 (Festival for Amateur singers and musical players) in Can Tho City, Traditional Festival for National Hero Nguyen Trung Truc, Culture and Tourism Week of Hau Giang province 2021, Culture and Tourism Week of Dong Thap province, Ok-Om-Bok Festival of Tra Vinh province 2021 ...
Source: Tourismcantho.vn - Translated by Thu Tat