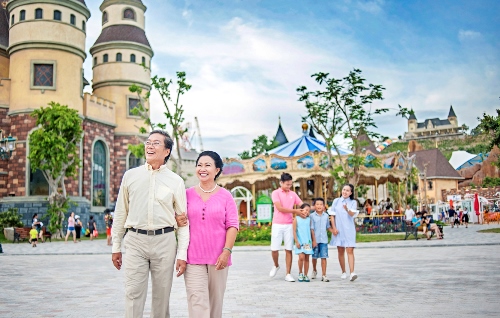 Tet now is different from the past
Long time ago, many people used to have a concept "eating Tet" instead of "playing Tet" to name the activities they focused on Tet holiday. Tet actually had many specialties offering the ancients and welcoming the relatives, neighbors and so on to show the richness of the family as well as to wish a luckier new year. In the past, people usually asked each other "Is it a big Tet this year?", "Are there enough square glutinous rice cakes, pork and pickled welsh onion?" Many people have complained that there were many rituals and customs on Tet holiday and they had to prepare many things sophisticatedly on these days.
But now, it is different. Presently, people are easy to buy new clothes, square glutinous rice cakes and other delicious dishes all year round. People also ask each other "Where do you go on this Tet?" or "Are there any special plans?"
Modern Tet is simpler for everyone in the family to have time to relax. The holiday is also extended for those who are busy all year, have a quiet time to calm down and take balance for their lives. But how to celebrate Tet warmly, traditionally and impressively?
Many families have options to welcome traditional Tet holiday on the first and second days of the lunar year, then all of them have travelled and experienced other regional cultures in the new year time. Just going around Vietnam and enjoying the beauty of the S- shaped strip of the land, people will have the feeling of a familiar life but still full of new experiences from many festival activities in the world.
Modern Tet brimming with traditional cultural beauty
In 2019, Vinpearl Land is a destination which gathers many elements for a perfect tour in Tet holiday. Vinpearl Land in Nam Hoi An (Da Nang province), Vinpearl Land in Nha Trang (Khanh Hoa province) and Vinpearl Land in Phu Quoc (Phu Quoc Island)- the biggest entertainment paradise in Vietnam has a multitude of activities to reappear traditional Tet activities but also creates a space for tourists to explore the beauty of modern festivals all over the world.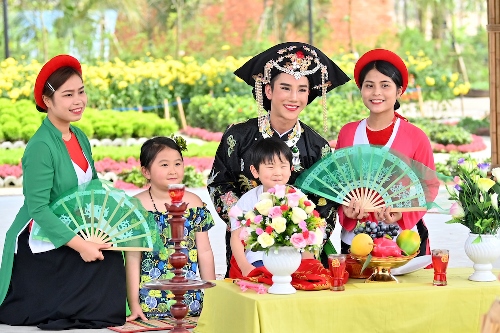 Visitors from Korea taking photograph with "Ms. Dong" at Vinpearl Land in Nam Hoi An.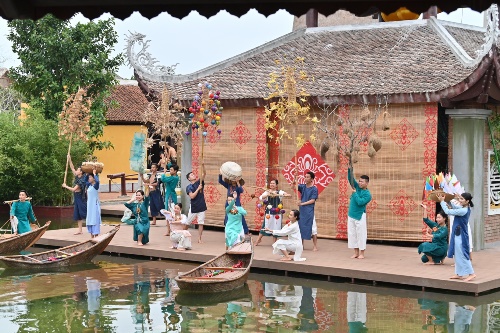 Vinpearl Land in Nam Hoi has traditional festival of three regions with special activities welcoming the Vietnamese Lunar New Year, such as: cooking square glutinous rice cakes, writing calligraphy, playing cards and reappearing traditional craft villages. Especially, visitors can also travel to America on "Amazon river" at Vinpearl River Safari and discover the wild life by canoe. The overwhelming and modern performances, such as: mapping with brilliant lights at Co Loan citadel model, water music performances which are not inferior to Singapore, bring visitors the experiences of travelling the world.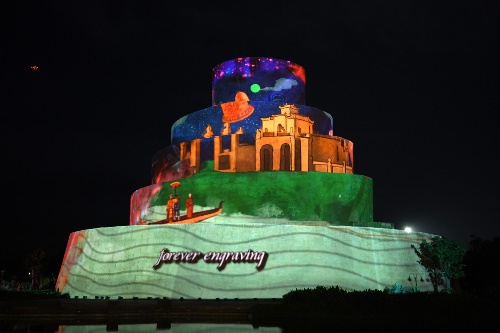 3D mapping performances in the model of Co Loa citadel to recreating the gold pages of Vietnamese history and culture
In Nha Trang, Vinpearl has a festival, namely "Tulip in Wonderland" with hundreds of tulip blossoms with ten beautiful colors waiting for visitors. The activities to welcome Tet with Northern style which are extremely attractive are also points to "hold" visitors of this "paradise island".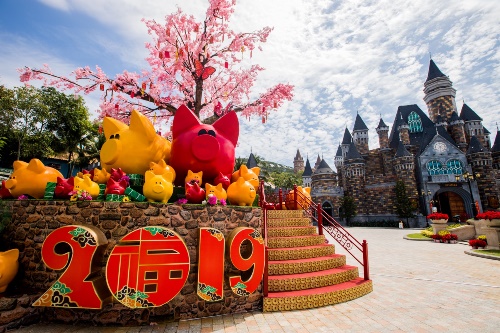 Dai Duong Square in Vinpearl Land in Nha Trang full of spring atmosphere with hundreds of lucky new year pigs.
In Phu Quoc Island, Vinpearl Land and Vinpearl Safari organize the activities with Southern style to welcome the Lunar New Year. In addition, visitors have experiences the spring in African styles; change into African, live with nature and wild animals.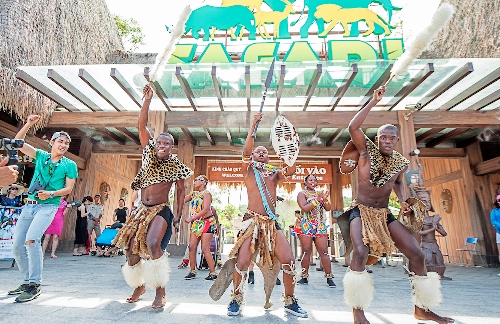 Along with hundreds of games suitable for many ages, from indoor playing areas to outdoor ones with many hazardous games and the world's top modern thrills. Vinpearl Land deserves the destination for new experiences on Tet. Visitors can also enjoy the 5-star resorts with international standards of Vinpearl in Vietnamses tourist paradises in Hoi An, Nha Trang and Phu Quoc.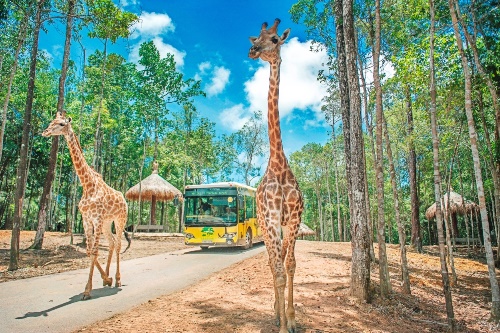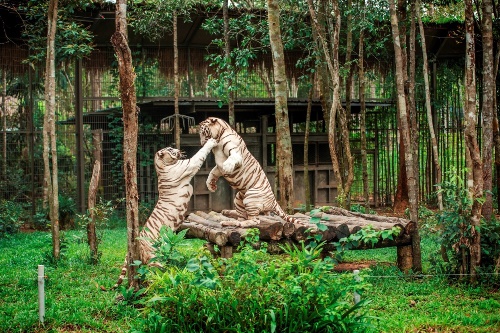 In addition to discovering the culture of Tet from the North to the South of Viet Nam and five continents, visitors coming to Vinpeal Land have opportunities to attend the program namely "Receiving gifts of the Spring". Just coming to Vinpearl land on Tet, every visitor will receive lucky money and gift. Every day, the luckiest visitor will be offered Vsmart phone, VinID gift card and so on. Visitors will also receive voucher for eating with delicious dishes for bills of over VND 100,000 at Vinpearl Land restaurant systems.
Source: Can Tho Newspaper - Translated by Huynh Loan