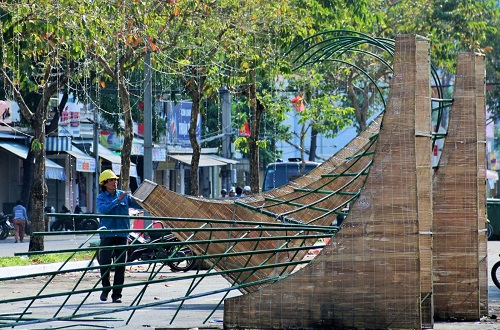 Workers dismantle exhibits of the flower street
On the morning of February 10th, the dismantling of Flower Street is carried out urgently, safely, ensuring the environmental sanitation and urban landscape. According to reporters, when exhibits are dismantled, many people come to collect items and ornamental flowers, which are discarded but still useable, in an orderly and civilized way.
Can Tho flower street in Ky Hoi spring is 315m long and divided into 4 sections with 36 models and miniatures for decoration. Moreover, it is designed from more than 80,000 flower pots and fruit baskets of all kinds. Every night, there are art performances for tourists at the flower street.
Source: Can Tho Newspaper - Translated by Hoang Dat