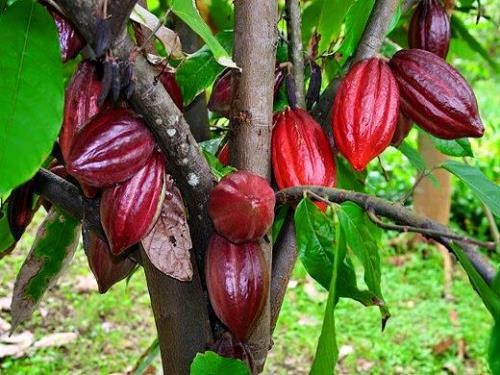 Cocoa tree in Muoi Cuong garden
It takes about 30 minutes by road and about 40 minutes by boat from Can Tho city to Muoi Cuong Garden – Homestay. The first image in the visitors' eyes is a cool and spacious place. This is known as a community tourist site of My Khanh commune, Phong Dien district, Can Tho city. As many gardens in the region, Muoi Cuong Garden – Homestay has a lush orchard with a variety of Southern fruits.
Coming to the garden, visitors will visit and enjoy many kinds of seasonal fruits. Also, visitors can take part in some activities at the garden and experience the life of the farmers in the countryside to feel the honest of the local people.
There are some services in the garden, such as: serving local food, homestay accommodation (Muoi Cuong Homestay with 4 air- conditioned rooms), renting bicycles out to visitors going around, selling souvenirs made from products of the garden.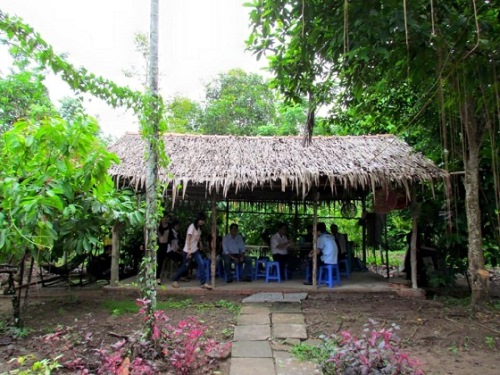 Coming here, visitors have not only the peaceful life of the countryside, cool breeze, delicious fruits but also the honest of the local people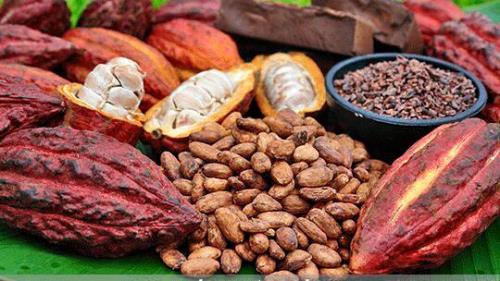 Cocoa fruits and their pure pods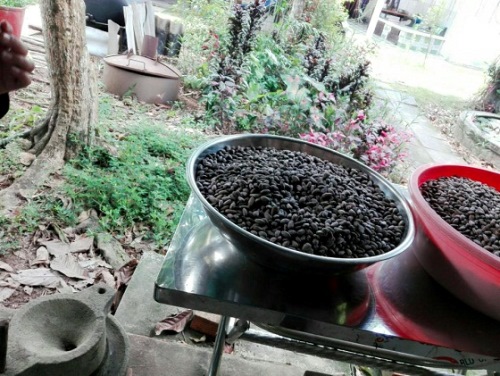 Roated cocoa pods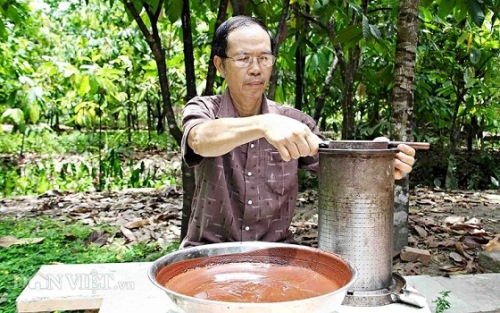 Mr. Lam The Cuong (Muoi Cuong), the garden owner, is processing cocoa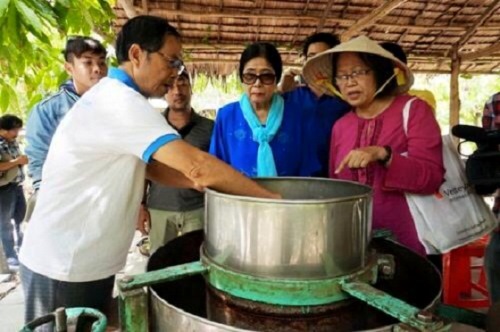 Mr. Cuong introducing cocoa making process to visitors
The different point of Muoi Cuong Garden - Homestay with the others in the region is cocoa. Cocoa is considered as an industrial tree, but it is grown in the orchard with many different trees. Especially, after the harvest, Mr. Cuong not only exports rough cocoa but also processes cocoa with manual methods into final products serving visitors.
With Mr. Cuong's skillful hands, cocoa can be processed to some products, such as: cocoa wine, cocoa candy, cocoa butter, cocoa powder, ect. The cocoa processing is quite elaborate. After picking, cocoa is peeled, fermented, dried, roasted, and crushed. There are different processes depending on the product you want. Besides processing, cocoa fruit can be eaten raw. Its flavor is very specific, unlike mangosteen, Southern Ha Chau mulberry, wampee, Northern brindle berry, cocoa has the sweet and sour of a refined flavor which is difficult to describe.
Another attractive point of the garden is the owner, Mr. Lam The Cuong, who is not only enthusiastic, hospitable but also very eager to learn. He is good at 2 foreign languages: English and French. He usually uses social networks to promote his garden. He has ever attended a training course on homestay service organized by the EU project. The EU project experts have visited and appreciated his garden. They also selected the garden as a model for visiting, studying and doing survey organized by EU project
Contact:
Cocoa Garden - Muoi Cuong Homestay
Address: 275 My Ai hamlet, My Khanh commune, Phong Dien district, Can Tho city.
Tele: 0292 3 942 573 - 0939.427 589
Visitors can book rooms at lamthecuongmkct@yahoo.com.vn
Source: Tourism Newspaper. Translated by Minh Loan