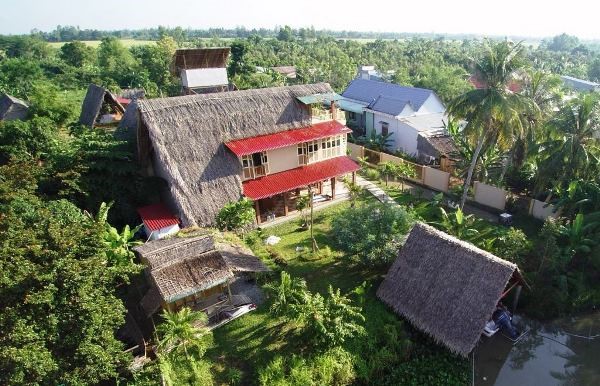 Stiermann's Ricefield Lodge is located in Truong Phu I hamlet, Truong Long commune, Phong Dien district, Can Tho city, about 25km from Cai Rang towards Hau Giang. The owner of this unique homestay is Mr. Stiermann Martin - a German with more than 30 years of experience in the restaurant and hotel business. He has owned and managed several restaurants and hotels in Germany.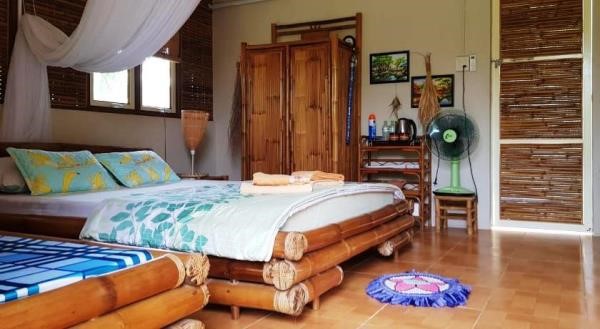 Stiermann's Ricefield Lodge is located next to the banks of the Vam Bi River - this place still retains the typical activities of the people in the Mekong Delta. Homestay covers an area of about 1.2 hectares. The bungalow area is designed with wood, bamboo, and thatched roof, combining countryside elements and modern, sophisticated features. Each homestay is named after different fruits: Red banana bungalow, pineapple bungalow, mango lodge, papaya lodge, shack coconut… In addition, the homestay also has a large garden with a lot of specialty plants such as oranges, grapefruits, mangoes, star apples, durians, custards... and red banana, a high-class banana that has a very delicious, unique taste.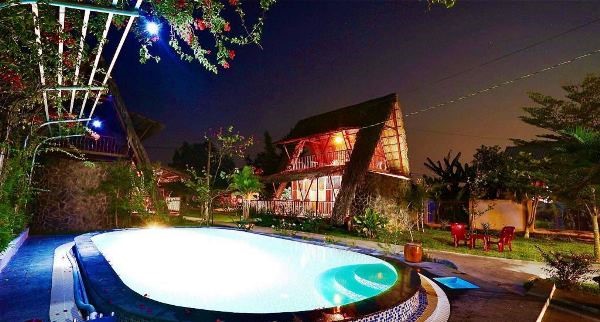 Coming here, you will have an extremely memorable and relaxing experience. You can blend in with the locals with activities such as planting trees, farming like a real farmer, cycling, fishing, rowing through village canals, or crossing a bamboo bridge. You can also book a canoe tour to watch the sunrise, and visit surrounding tourist attractions such as Phong Dien floating market, Cai Rang floating market, Vietnamese rice noodle village, etc. At noon, you can enjoy delicious local specialties served by the homestay's native chef. In the afternoon, you can go swimming and relax in the homestay's private swimming pool.
Address: Truong Phu I Hamlet, Truong Long Commune, Phong Dien District, Can Tho city
Website: www.ricefieldlodge.com
Email: ricefieldlodge@gmail.com
Phone: +84 70 3381 023
Source: Tourismcantho.vn – Translated by Hoang Dat