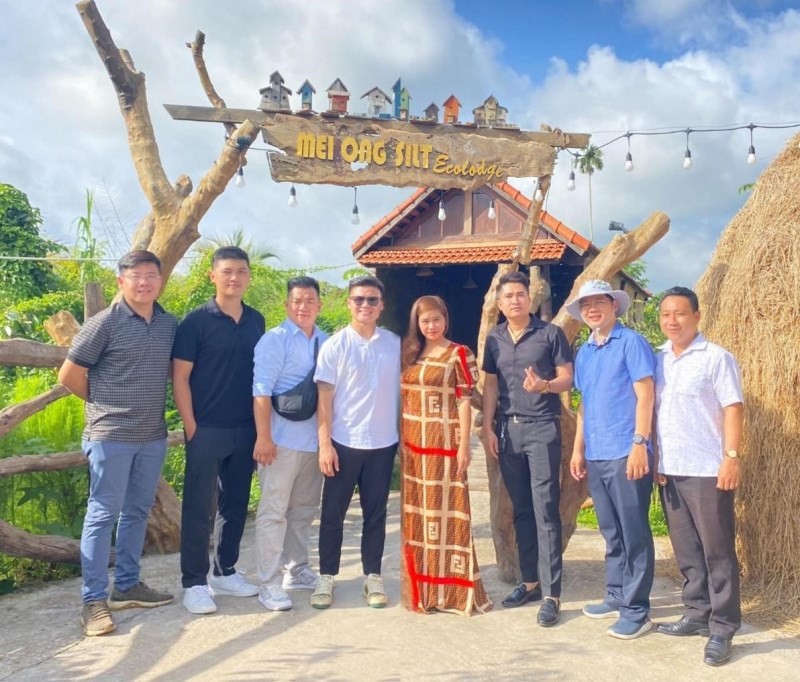 Quang Hai visited Mekong Silt Ecolodge and took photos there.
Covering an area of 6000 m2, Mekong Silt Ecolodge comprises 22 rooms, with a maximum capacity of about 84 guests.
Room decoration at Mekong Silt Ecolodge is quite diverse. Each room has its own features to create a new feeling for visitors every time they come to the resort. Moreover, the rooms are built separately and bear the architectural imprint of the Western region.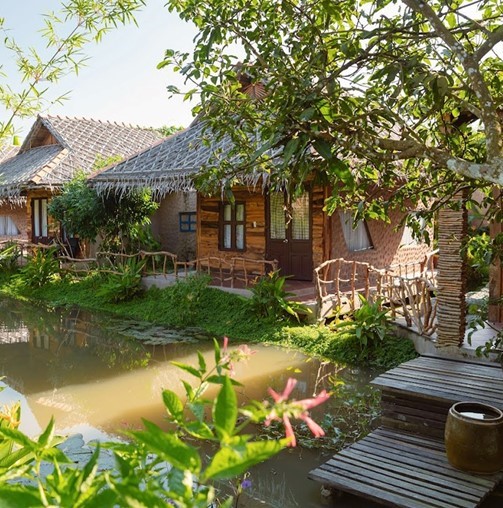 A corner of the resort (Photo: Mekong Silt Ecolodge)
A new and unique feature of Mekong Silt Ecolodge is the "boat room". According to Director of Mekong Silt Ecolodge Resort Bich Tuyen, this is a room design inspired by her childhood on the river. She wants to bring visitors the real experiences that she has been attached to. The boat is fully furnished with cozy bedrooms, comfortable bathrooms, and sun loungers. You can rest assured because the boat rooms are designed to float on the water. This model promises to bring you a great experience when incarnating into the daily life of the locals living on this land of many rivers and canals.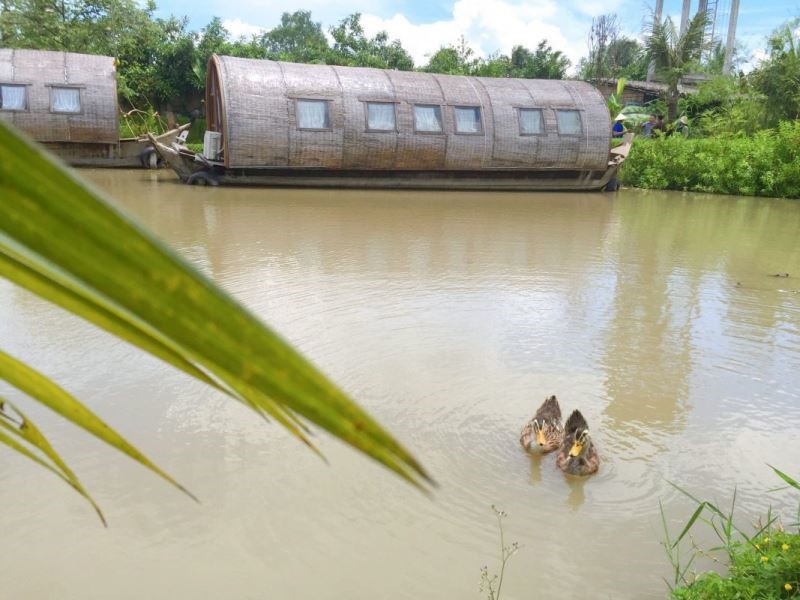 The boat room from afar (Photo: Truong An)
In addition to bringing new and unique experiences, the boat room also gives you a feeling of familiarity and closeness to nature. Therefore, the boat room not only captures the love of tourists from afar but also sobs the hearts of expatriates.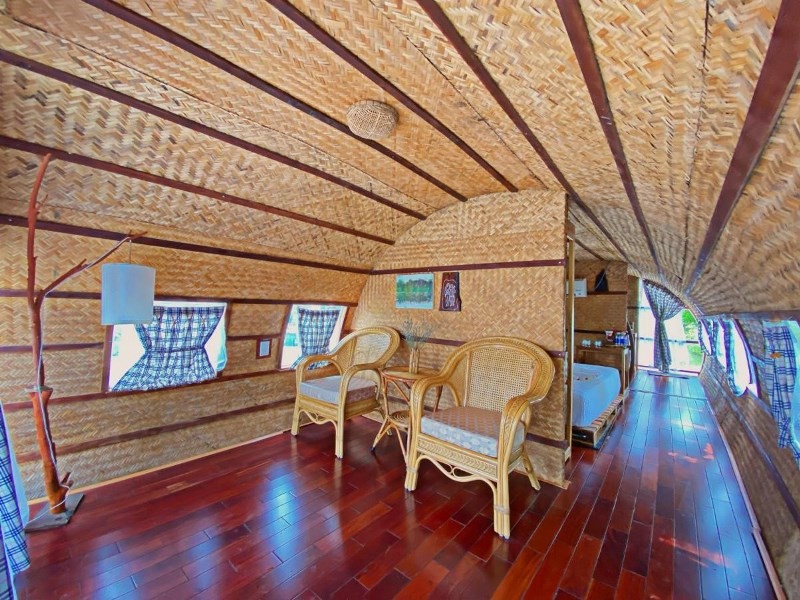 The space inside the boat room (Photo: Mekong Silt Ecolodge)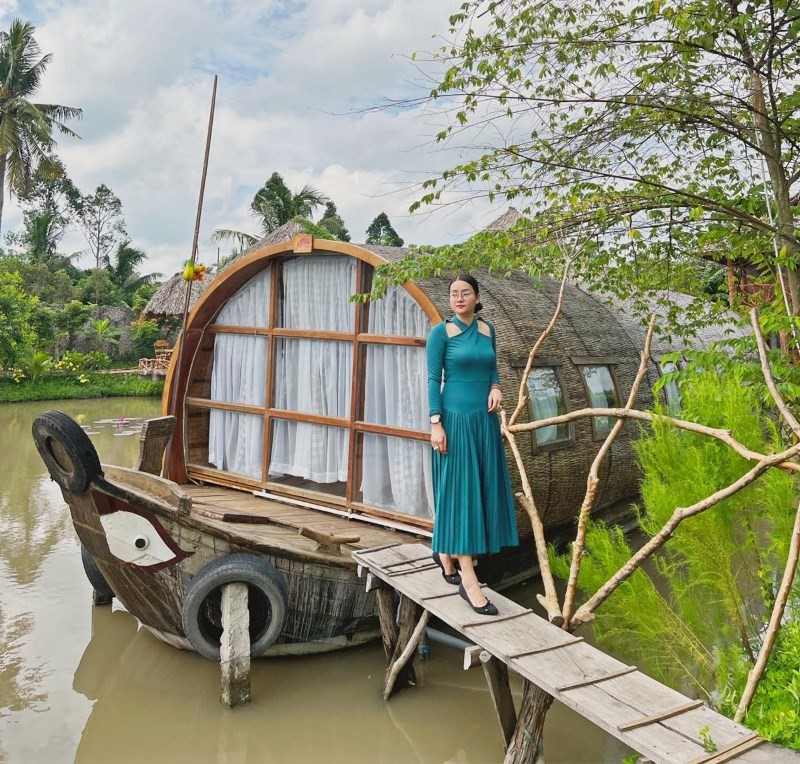 Tourists pose by the boat room (Photo: Mekong Silt Ecolodge)
Besides, the resort also invests in a modern and spacious outdoor swimming pool. Furthermore, the bar section next to the lawn has US&UK music and serves outdoor BBQ for domestic and international tourists to enjoy their holiday to the fullest. While waiting for the recovery of the tourism sector, Mekong Silt Ecolodge is also in the process of completing a restaurant serving typical Western cuisine and an area for experiencing Southern folk games.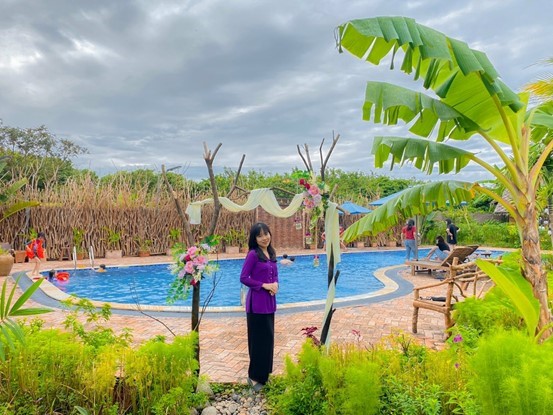 Spacious and airy swimming pool of Mekong Silt Ecolodge. (Photo: Mekong Silt Ecolodge)
The entrance ticket to the resort is 75,000 VND (including one free drink); the package of sightseeing tour and breakfast is only 100,000 VND; the swimming pool ticket is 50,000 VND (please contact us for more information).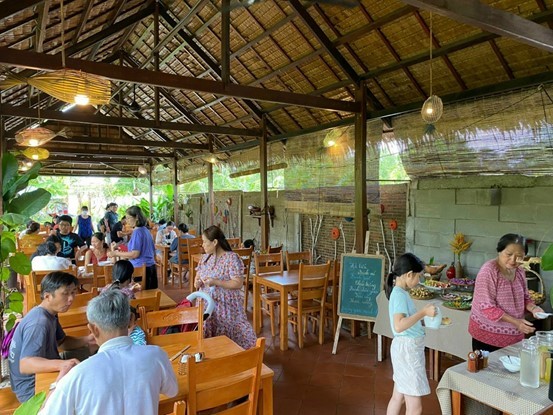 Guests enjoy breakfast at the resort (Photo: Mekong Silt Ecolodge)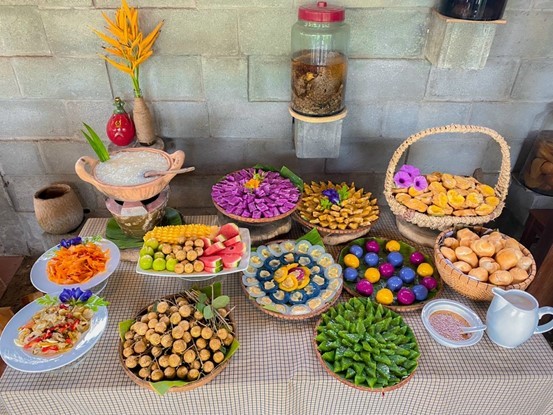 Breakfast buffet (Photo: Mekong Silt Ecolodge)
With its unique beauty, Mekong Silt Ecolodge truly offers you a lot of value and makes your tour to Can Tho city and the Western region more special.
Contact Info:
Mekong Silt Ecolodge
My Khanh Commune, Phong Dien District, Can Tho city
Tel: 094 699 76 79
Email: salesmekongsiltecolodge@gmail.com
Source: Tourismcantho.vn – Translated by Hoang Dat