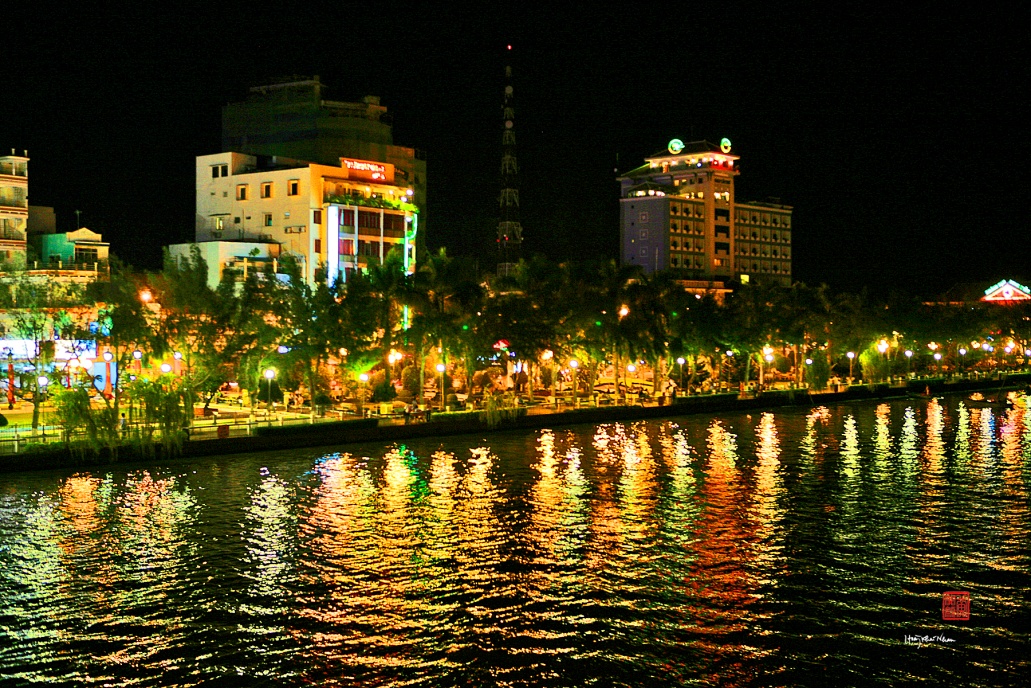 Ninh Kieu wharf, Can Tho City
A performance of traditional theatre at Ninh Kieu wharf is organized every Saturday night by the Can Tho Municipal Department of Culture, Sports and Tourism. Each performance lasts between 30 and 50 minutes. Professional art troupes, clubs, culture centres and children's centres take turn performing. Sometimes, they invite famous artists to join the performance. Ho Van Hoang, Deputy Director of Can Tho's Department of Culture, Sports and Tourism, says that initially, the program was be organized only for major celebrations, but its success has encouraged local authorities to organize it more frequently in order to promote local culture: "After just a year of organizing this type of performance, we are very surprised at its success. The artists perform various genres of traditional theatre including cai luong (reformed opera), don ca tai tu (traditional southern music), and folk songs. Though there are no seats, there's always a large audience".
So far 33 performances of traditional theatre have been organized at Ninh Kieu wharf. The audience comprises different ages and different social classes. Many are tourists who stop out of curiosity and take a photo or video of the performance as a souvenir.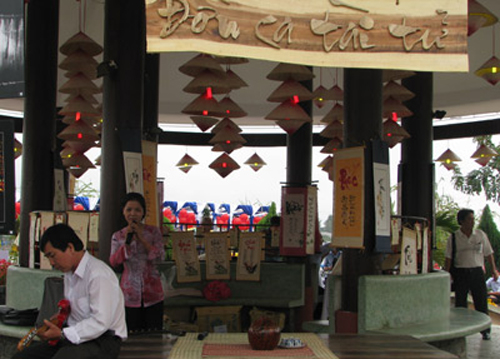 A performance of Don Ca Tai Tu singing in Ninh Kieu, Can Tho- Photo: dantri.com.vn
Each performance costs about 250 USD, so the pay for the artists is not much. But all the artists are very enthusiastic about the performance because having an audience witness their passion for traditional theatre is most important. Emeritus Artist Chau Hai Yen from Dong Thap province told VOV: "Each locality has its own local art genre. I'm from the western region and I perform Cai Luong (reformed opera), a typical traditional theatre of the region. When performing for a Can Tho audience, I'm very happy. This type of theatre is very interesting and good for us to show our passion for theatre".
Ms Nguyen Thi Vo, Vice President of Can Tho City's Drama Artists' Association says this type of theatre has contributed to preserving traditional arts: "Both local people and visitors are very interested in performances given in this romantic atmosphere which help them learn about the culture of Vietnam's western region. I'm very proud of the program because thanks to it, traditional arts and theatre have been revitalized".
Source: VOVworld