Cuisines

Fermented pangasius (tra fish) – a new product of Tan Loc Island – Can Tho city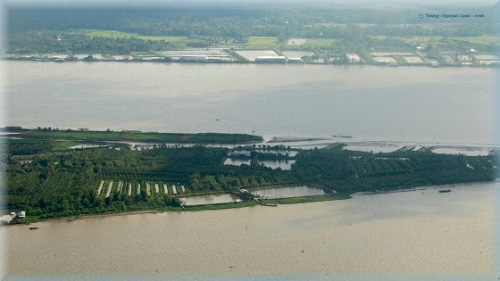 Tan Loc Island in Thot Not district, Can Tho city was known as a sweet island because in the past, there were a lot of households in Tan Loc growing sugar canes to make sugar. Nowadays, this island is called Fish Island because currently, the households have focused on raising a lot of catfish including tra fish and ba sa fish.
Guava Salad, a delicious dish in Tan Loc island

Two dishes in Can Tho continue to set the Vietnam Record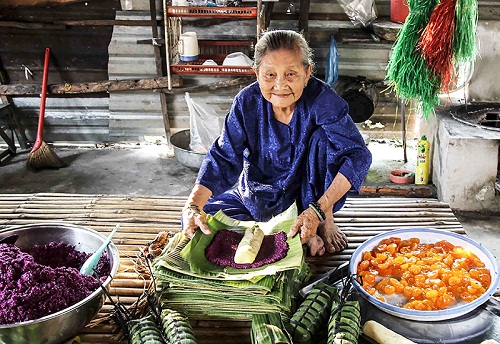 The Vietnam Record Organization has just announced the list of 100 dishes and specialties of Vietnam 2018. Two dishes of Can Tho which were honored to contribute the list, were "Bánh tét lá cẩm" (Vietnamese cylindrical sticky rice with magenta plant cake) and "Vịt nấu chao" (Braised duck in fermented tofu).
Com Ruou (Fermented Glutinous Rice Balls) village in Thot Not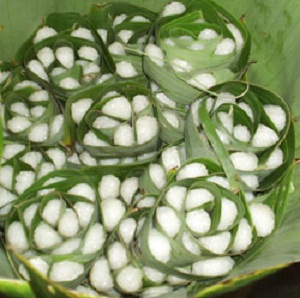 After crossing Thot Not Bridge, we turn left and go for about 6 kilometer to get to Trung Thanh Commune. In this place, almost all local people can show us how to go to the village producing fermented glutinous rice balls. Following the instructions of the indigenous people, we go more than a kilometer to Ba Dang Rivulet, along which there are 80-90 households making fermented glutinous rice balls. This area is in Thanh Phuoc and Thanh Phuoc 2 Village of the edge of Thot Not District (Can Tho City). Mrs. Huynh Thi Diem, Vice Chairwoman of Trung Thanh Women's Association, says, "Here, two out of every three households make Com Ruou as a way to earn their living.
Star apple season has returned in Phong Dien

Lumos Coffee & Cake

Highlands Garden Café

V18 Club

Them Xua coffee bar

Muong Thanh Bar Club

Iris Sky Bar

XK Club Bar

Phiem Coffee Lounge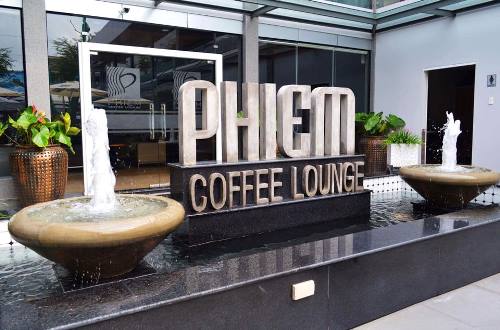 Coffee Lounge has a nice, modern and airy space, with many differently designed areas to provide more choices for customers when enjoying coffee here. In addition to coffee and other beverages, Phiem Coffee Lounge also serves breakfast, office lunch and receives booking requests for conference and banquet.
Le Café

Senior Coffee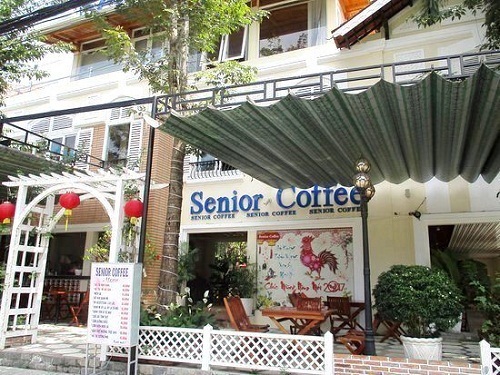 Senior Coffee is located in the central of Can Tho city, next to the romantic Ninh Kieu quay. The shop is beautifully and simply designed. Moreover, the waiters and waitresses here are very nice and enthusiastic. Besides, Senior also has an open space with green trees around in order to create a fresh and comfortable environment for customers.
Lotus Café

Traditional Vietnamese cakes

Co Ba Coffee

Four Romantic Cafes in Can Tho City

Visiting Can Tho, remember to eat silver barb quenelle cooked with fish sauce

Silver barb which is sweet, soft, greasy and delicious with a lot of fishbone (especially small fishbone) is considered as a speciality of the Mekong Delta and is made into various dishes which are grilled, fried, cooked with sour soup, cooked with soybean sauce, steamed with coconut milk, or made into its paste,… However, the most delicious one is silver barb quenelle cooked with fish sauce.