Government

People's Committee of Can Tho City

City Council of People

Can Tho City Inspectorate

Can Tho City Export Processing and Industrial Zones Authority

Department of Ethnic Minorities

O Mon District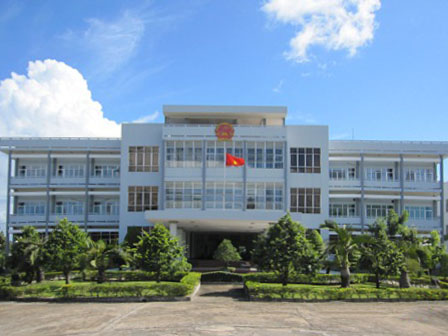 O Mon District is an inner district of Can Tho City (established on the basis of dividing O Mon District into O Mon District and Co Do District under Decree 05/2004/ND-CP of the Government). With the area of 13,222 hectares, the district now has a population of 133,297 people (66, 625 of whom are female), in which 1,072 households of 4,985 people are Khmer; 384 households of 1,990 people are Chinese, and 6 households of 17 people belong to other minorities.
Department of Agriculture and Rural Development

Department of Finance

Can Tho Health Department

Vinh Thanh District

As a part of Can Tho City, Vinh Thanh District was established on January 2nd , 2004 according to the Decree 05/2004/ND-CP of the Government and the amended Decree 11/2007/ND-CP, Decree 162/2007/ND-CP, Decree 12/ND-CP dated December 23, 2008 of the Government. It now includes 11 administrative units: Vinh Trinh Commune, Vinh Binh Commune, Thanh My Commune, Thanh Quoi Commune, Thanh An Commune Thanh Tien Commune, Thanh Thang Commune, Thanh Loc Commune, Vinh Thanh Town, and Thanh An Town.
Binh Thuy District

Binh Thuy District was established under Decree 05/2004/ND-CP of the Government dated 01.02.2004. At the present, there are 08 wards with a natural area of 7068.23 ha and a population of 111,076 people. In the district are the office of Zone 9 High Command and its agencies, Can Tho International Airport, Can Tho Port, Tra Noc Export Processing Zones, Tra Not Thermo Power Plant, many business of all economic components, 07 national level historic cultural relics and 01 city level one.
Cai Rang District

Thot Not District

Department of Science and Technology, Can Tho City

THOI LAI DISTRICT

Can Tho Women's Union

Can Tho Union of Friendship Organizations

Can Tho city's Vietnam Journalists Association

Can Tho Farmer's Union

Can Tho Federation of Labour